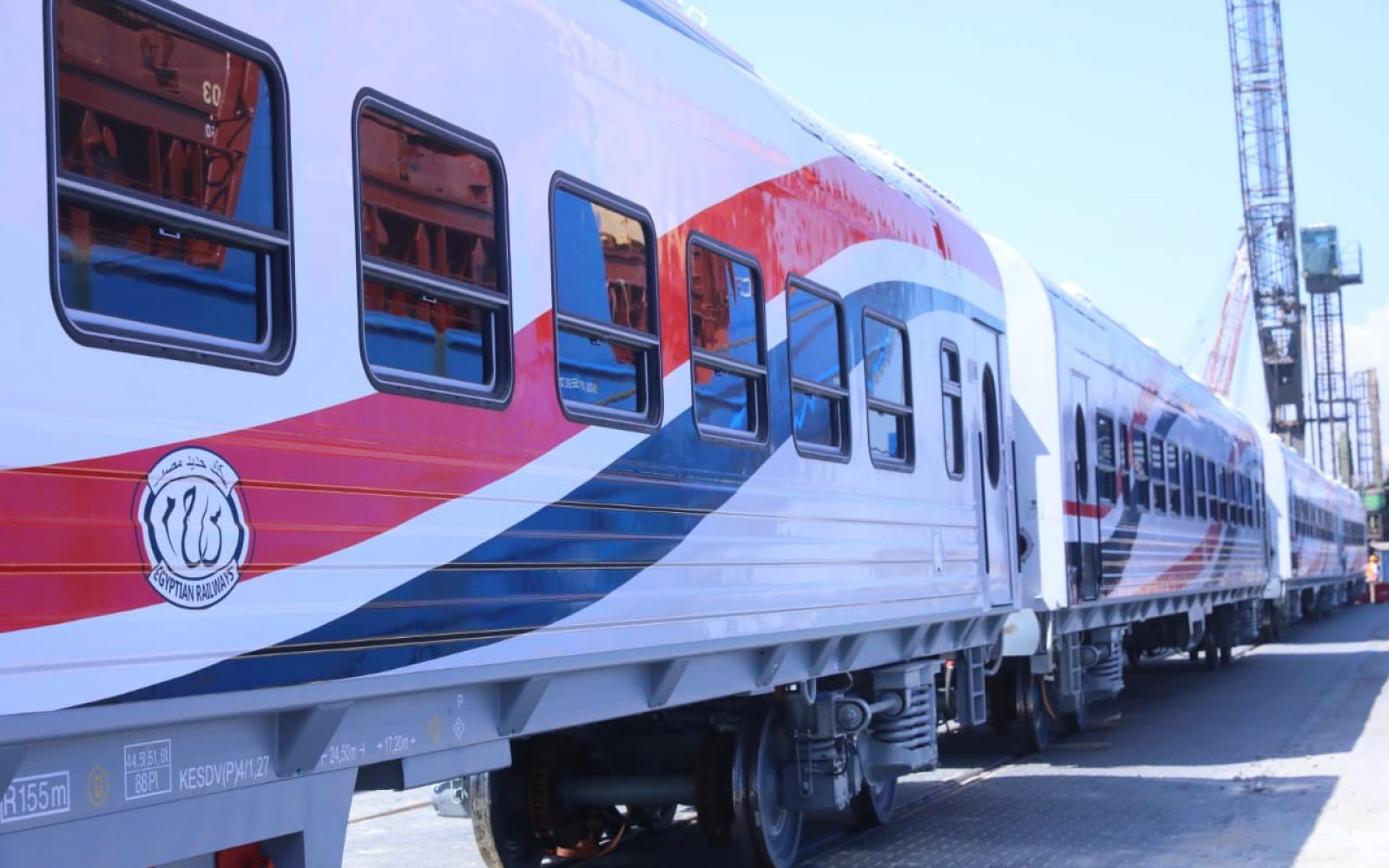 Egypt's Railway Authorities (ERA) received its latest batch of 13 new railway vehicles at the Alexandria port on Tuesday, Minister of Transport Kamel al-Wazir announced, coming under the largest deal in the history of Egypt's railways.
Costing 16.5 billion euros, the deal signed between the ERA and Russian railway company Transmashholding sees the manufacturing and delivering of 1,300 railway vehicles by a Russian-Hungarian consortium.
The ERA has thus far received 46 third-class vehicles with dynamic ventilation, with another 22 vehicles set to arrive within the coming week.
The rest will arrive in batches of 35 vehicles per month.
The 1,300 vehicles will include 800 air-conditioned vehicles: consisting of 500 third-class air-conditioned vehicles (a new service offered to Egyptian railway passengers for the first time), 180 luxurious second-class vehicles, 90 luxurious first-class vehicles and 30 air-conditioned buffet cars – and 500 third-class air-conditioned vehicles.
According to Wazir, the ERA will add three new trains every month to its daily operating schedule, including the new locomotives and vehicles.