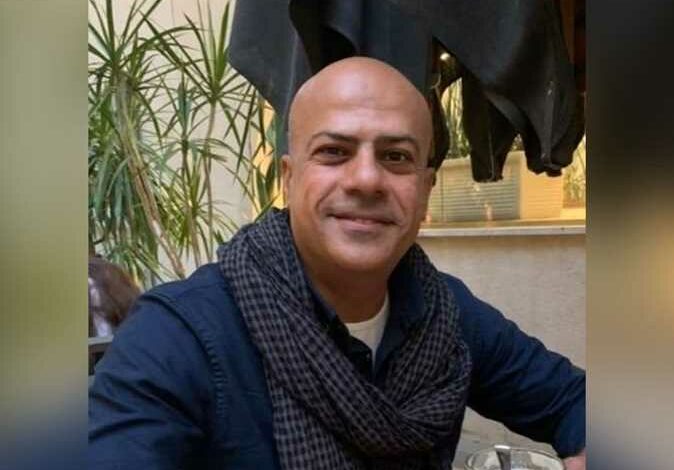 The Egyptian Organization for Human Rights (EOHR) on Monday called on the Public Prosecutor to investigate the death of Ayman Hadhoud, an economic researcher and member of the Supreme Authority of the Reform and Development Party, in light of the controversial circumstances surrounding his disappearance and death and the Interior Ministry's statement about the incident.
EOHR expressed its "extreme concern" about the matters surrounding Hodhoud's death.
It said that "his family made statements about his arrest and disappearance since February 6, and did not know anything about him until they learned of his death later in the Abbasiya Mental Health Hospital."
The organization referred to the statement of the Interior Ministry, which denied the enforced disappearance of Hadhoud, and accused the Muslim Brotherhood on social media of sharing these claims.
The Interior Ministry's statement said that "on February 6, it was informed by a guard of a building in Zamalek area in Cairo of the presence of the aforementioned (Hadhoud) inside the property and his attempt to break the door of one of the apartments and committing irresponsible behavior."
The Interior Ministry said that "legal measures were taken at the time and he was placed in a psychiatric hospital based on the decision of the Public Prosecution."
The EOHR said that it calls on the Public Prosecutor to investigate the incident and reveal the results of the investigations to public opinion, by issuing a statement clarifying the circumstances of the detention and subsequent death of Hadhoud.
The organization also called for "The necessary punitive measures in the event that it is proven that there has been a breach or negligence that led to the imprisonment and death of Hadhoud."
The head of EOHR Essam Shiha, said that "The right to life is safeguarded in accordance with the provisions of the constitution and the law, and it is one of the highest rights that we must preserve," stressing "the need to investigate Hadhoud's death and reveal the results of the investigations."