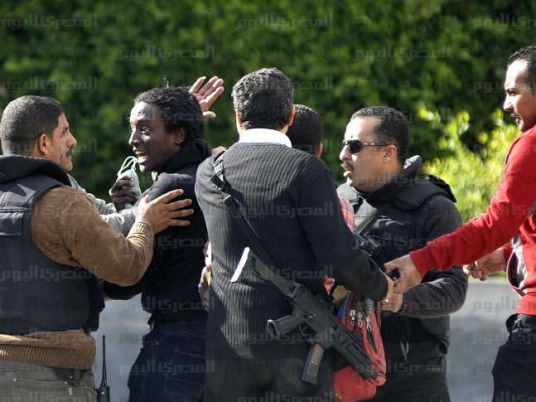 Sixteen out of a total of 19 Egyptian human rights organizations submitted a report on Tuesday about the state of human rights in Egypt over the past four years for the United Nations Office of the High Commissioner for Human Rights to present at the second session of the Universal Periodic Review of Egypt.
The review will begin 27 October and end 7 November.
The report monitored the extent to which successive Egyptian governments respected human rights, including the right to life, economic and social rights, political participation and security practices, which were the subject of the majority of the report's recommendations, as well as mechanisms to hold violators accountable.
It also monitored developments in freedom to form NGOs, freedom of the press, freedom of opinion and expression, religious freedom, minority rights, academic freedom and the status of women and children.
Among the organizations are the Cairo Institute for Human Rights Studies, the Arabic Network for Human Rights Information, the Egyptian Initiative for Personal Rights, Egyptians Against Religious Discrimination, the Andalus Institute for Tolerance and Nonviolence and others.
Edited translation from Al-Masry Al-Youm