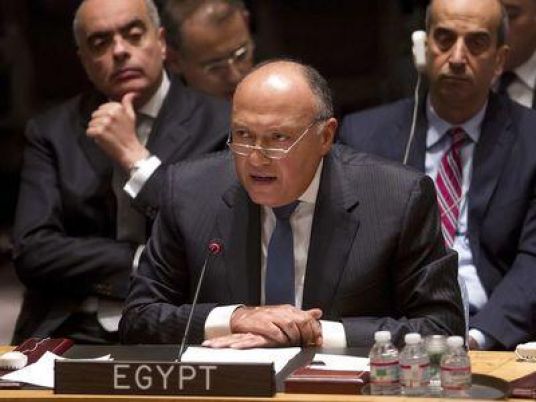 Foreign Minister Sameh Shoukry described Egypt's ties with Saudi Arabia as "strong, deep and not needing meditation".
In response to journalists during a press conference held on Wednesday with his Jordanian counterpart Ayman al-Safdy, Shoukry said that Egyptian-Saudi ties are "direct, deep and complex", adding that "Egyptian-Saudi ties do not need meditation".
"We are keen [to maintain] such relations and work to boost bilateral ties. We can continue these positive relations," he added.
Earlier, Shoukry denied claims over disputes between the two countries more than once, and praised bilateral ties.
In November, Saudi Arabia notified Egypt that petroleum substance shipments would be suspended — these were part of an aid agreement amounting to US$23 billion. This came after Egypt voted at UN Security Council in October for a Russian-backed resolution on Syria that ruled out suspending strikes against Aleppo, which was highly opposed by Saudi Arabia.
Shoukry arrived on Tuesday in Jordan to meet with King Abdullah II, delivering a message from Abdel Fattah al-Sisi.
Edited translation from Al-Masry Al-Youm