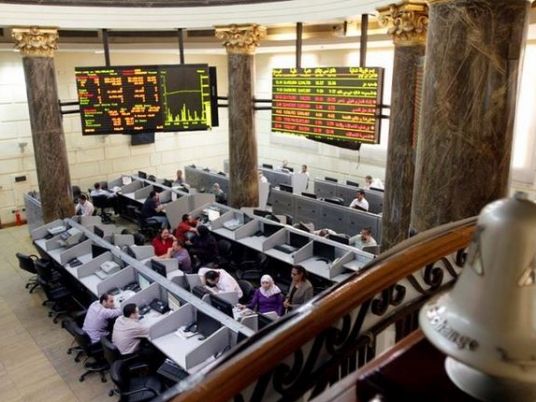 The Egyptian Stock Exchange gained LE66.8 billion in market capitalization during the first quarter of 2019. The total market value of listed companies has reached LE816.5 billion, an 8.91 percent increase from LE749.7 billion at the beginning of the year.
According to the quarterly bourse report, the main and secondary market indexes varied during this period.
The EGX30 index rose by 13.06 percent to 14,737.88 points. The EGX70 index of small and medium-sized shares fell by 1.29 percent, standing at 684.89 points by the end of the first quarter. The broader EGX100 index rose by 11.53 percent, ending at 2400.81 points.
The total value traded recorded LE82.6 billion.
For the last quarter, the total value traded recorded LE79.4 billion, while the total volume traded reached 13,355 million securities reached over 1,508 transactions. Stocks trading accounted for 79.28 percent of the total value traded within the main market, while the remaining 20.72 percent was captured by bonds over the quarter.
Egyptians contributed to 68.9 percent of the value traded in listed stocks after excluding deals during the period. Foreigners accounted for 21.2 percent, while Arabs captured 10.0 percent. Foreigners were net sellers at LE 2,134.4 million, and Arabs were net buyers at LE 79.9 million, after excluding deals in listed stocks.
Edited translation from Al-Masry Al-Youm