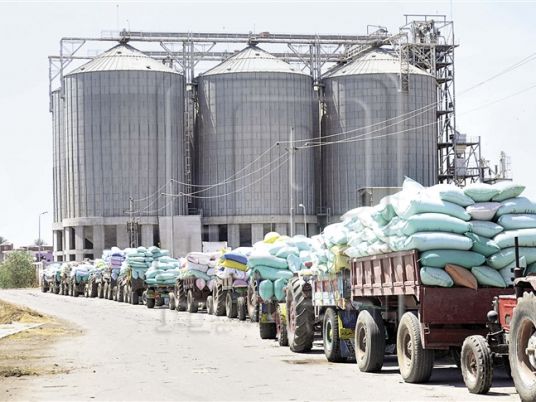 The head of the internal trade sector at the Ministry of Supply and Internal Trade, Abdel Moneim Khalil, reassured the citizens of Egypt, saying: "Do not worry about anything, and we have large stock of strategic commodities."
Khalil added that the government is working to overcome the crisis without affecting the citizens, pointing out that coupons with financial values will be offered to purchase goods from outlets and consumer complexes.
During a telephone interview with Sada al-Balad channel, on Sunday, Khalil confirmed that "we do not have any problem or shortage in wheat stocks… Egypt has a new stock of strategic goods."
He added that the ministry has been preparing for Ramadan for more than three months.
The silos' storage capacity has increased from 2 million tons of wheat to more than 4 million tons during the past few years.
Khalil added that the political leadership ordered pumping more than LE 50 billion to enhance the strategic stock of goods.
The commercial chains would provide discounts of up to 30 percent, and Ahlan (Welcome) Ramadan exhibitions start in March 24 in all governorates.
He stressed that the basic commodities will be provided to citizens in the Ahlan Ramadan fairs, with discounts ranging from 20 percent to 30 percent.