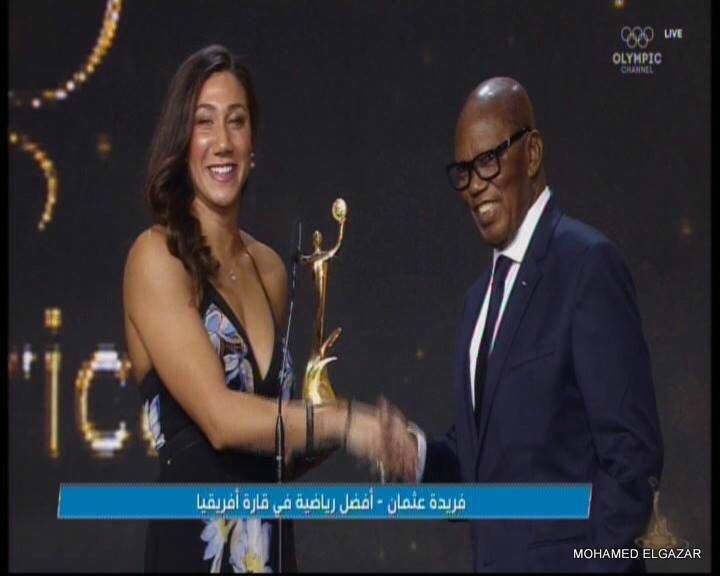 Farida Osman, the first Egyptian to win a medal at the Swimming World Champions, has been named as the Best Female Athlete from Africa at the Association Of National Olympic Committees (ANOC) Awards 2017 in Prague on Thursday.
"Being the first Egyptian ever to win a medal at World Championships is so pleasing," said the Egyptian swimmer after receiving her trophy at Thursday's event.
"It's not only a historic moment for me but also for Egyptian women, Arab and African women in general."
"I'd like to thank my family, my dad is here with me tonight. I'd like to thank my coach, the Egyptian Olympic Committee and my country for supporting me along this way," she added.
The 22-year-old won the bronze medal in the women's 50m butterfly final in Budapest in July after she achieved a time of 25.39s, and claiming the country's first-ever medal.
Osman also broke the African record for the event for the third time, topping her previous mark set at the semifinals by 0.25s. She missed the silver standing by 0.01s to Ranomi Kromowidjojo from Netherlands, while the gold was claimed by Swedish Sarah Sjoestroem  who swam a 24.60s.
ANOC award-winners were decided in September by the ANOC jury, comprised of representatives from each of the Continental Associations, the ANOC Athletes' Commission Chair, ASOIF President, AIOWF President and ANOC Secretary General.