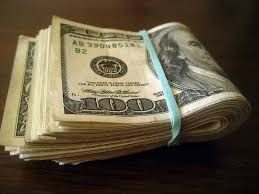 Minister of Youth and Sport Khalid Abdel Aziz asserted during an interview with the ONTV channel on Saturday that Egyptian national television will conclude a deal with the Federation Internationale de Football Association (FIFA) to broadcast matches from the World Cup Russia 2018.
Israeli newspapers reported earlier that the Israeli Broadcasting Authority obtained the rights to broadcast the 2018 World Cup in Russia for the first time in exchange for a €6.3 million payment.
According to the reports, football fans in Egypt will see the matches free of charge on the Israeli channel over satellite.
Abdel Aziz clarified, "I spoke with the National Media Authority about a solution as we will broadcast at least 24 matches on [Egyptian] television."
"A deal is now being discussed about broadcasting this number of matches. The details will be officially announced within the coming week," he clarified.
Abdel Aziz commented on broadcasting the world cup matches through the Israeli television saying, "We heard before rumors like that but it did not happen."
"We will broadcast 23 to 24 matches. Egyptian people will desire to see matches of great teams like Brazil and Germany in addition to seeing matches of our team," he added.
Abdel Aziz also noted, "The amount required for [broadcasting the matches] exceeds US$6 billion. It can be obtained through several sponsors."
The Egyptian national football team has qualified to the World Cup 2018 after 28 years of absence. Egypt will play against Russia, Uruguay and Saudi Kingdom within Group A.
Edited translation from Al-Mary Al-Youm