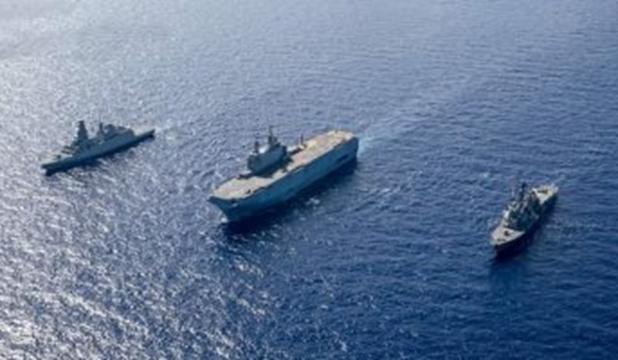 Egypt's maritime forces and their US counterparts carried out trans-sea drills with the participation of the Gamal Abdel Nasser helicopter carrier, the Galala frigate as well as the US destroyer USS Delbert D.Black.
This falls within the framework of the Armed Forces General Command plan for improving training levels and exchanging expertise with Armed Forces of sisterly and friendly countries.
The drills focused on maritime operations and means of working with joint forces in maritime peacekeeping operations in the face of threats to international trade and navigation.
This is the second exercise of its kind to be implemented with the US in a brief period, thus contributing to enhancing military cooperation between the Egyptian and US armed forces.