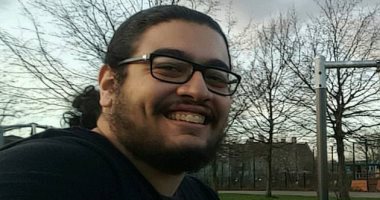 Egyptian visual effects coordinator Ahmed Walid has denied the online accusations that targeted him following his claim that he had won an Oscar. He attempted to clarify the matter in a video posted to his Facebook page.
Walid was besieged by comments calling him a fraud and claiming that he had faked the Oscar win. Walid had written Facebook posts about the award, created an IMDb page of deceitful achievements, replicated an Oscar invitation, and shared news pieces celebrating his "victory." The visual effects coordinator furthermore conducted an interview with Identity Magazine in which he discussed his alleged challenging journey to Oscars success.
Almost ten days ago, at the peak of the 91st Academy Awards media coverage, Walid took social media by storm with a Facebook post that quickly went viral. The post announced that he was among the crew of Best Animated Feature Film "Spider-Man: Into the Spider-Verse."
"Thanks for everyone at Disney who worked at the movie; you guys are amazing. It was a mesmerizing project with awesome talented people. Thank you all for such a great experience and a lifetime achievement. We won!" he wrote. He identified himself as an "Oscar winner" and accompanied the post with an image of an Oscars invitation addressed to "Mr. Walid".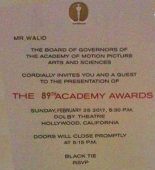 Walid also posted a screenshot of his IMDb page, adding that he never imagined he would one day have a page on the website. He wrote that such recognition was "more than a dream." At the time, the page claimed his participation in several vital projects.
A few days later, the Facebook posts as well as the attached Oscars invitation disappeared from his account. Walid's IMDb page is now empty, with neither biography nor data. The change drove social media users to suspect Walid of fabricating his win.
Walid decided to face the fire on March 5 when a video by Fix Productions was posted to his personal Facebook account. In the video, he denied ever claiming that he had won an Oscar. He admitted that he had thanked Disney, but did not provide a clear context or justification for such thanks.
According to new evidence, Walid did not participate in the making of the film "Spider-Man: Into the Spider-Verse" despite that he had talked about his experience working on the movie during his interview with Identity Magazine.
The movie "Spider-Man: Into the Spider-Verse" was produced by Sony Imageworks, not by Disney, which raised doubt and confusion among commenters. Most decisively, the visual artist's name is not included in the on-screen credits for the movie.
Egypt Independent and several other online news outlets including Ahram Online, Youm7, Egypt Today, Al-Shorouk, Scoop Empire and Al Jezeera reported Walid's story last week based on his Facebook posts and IMDb page.
See Egypt Independent's original article on Ahmed Walid.
Photos credit: Ahmed Walid's Facebook and IMDb pages.