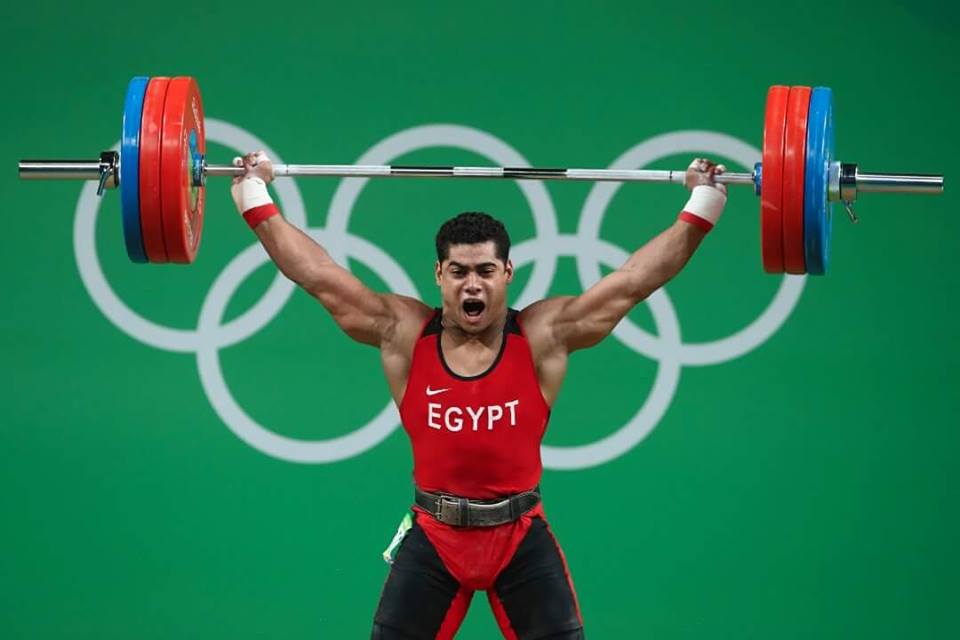 Egypt's weightlifting champion, Mohamed Ihab, won the gold medal at the Mediterranean Games in Spain at 77 kg, to be the fourth gold medal snatched by Egypt in the Mediterranean games of 2018 which run in Spain, Tarragona from June 22 until July 1.
Ehab succeeded to break the record by lifting 162 kg in the games. In 2016 he had won the bronze medal of the Olympic Games in Rio de Janeiro. He also ranked second in the total for the 69 kg weight-class in the 2014 World Weightlifting Championships, lifting 334 kg.
Egypt has so far won 16 medals in the 2018 Mediterranean Games, consisting of four gold, six silver and one bronze.
Another Egyptian champion, Ahmed Saad, won two gold medals at Weightlifting in the 62 KG, including both the Snatch and Clean and the Jerk competitions.
Egypt's prize swimmer Farida Osmanhas also won the gold medal for the women's 50m butterfly event on Sunday, after grabbing the silver medal the day before in the women's 100 meter butterfly swimming, with a recorded time of 58.51 seconds  coming in after Italian swimmer Elena Di Liddo who won the gold at 57.59s.
The Mediterranean Games are a multi-sport event held every four years under the International Committee of Mediterranean Games, between nations around or very close to the Mediterranean Sea where countries from Europe, Africa, and Asia meet; it includes sports such as Basketball, Volleyball, Boxing, Equestrian, Handball, Judo, Cycling, Rowing, Water polo, Weightlifting, Shooting, Swimming and Gymnastics.
In the 2018 tournament Egypt is participating with 170 players from both genders according to statements released by the the Egyptian Olympic committee.