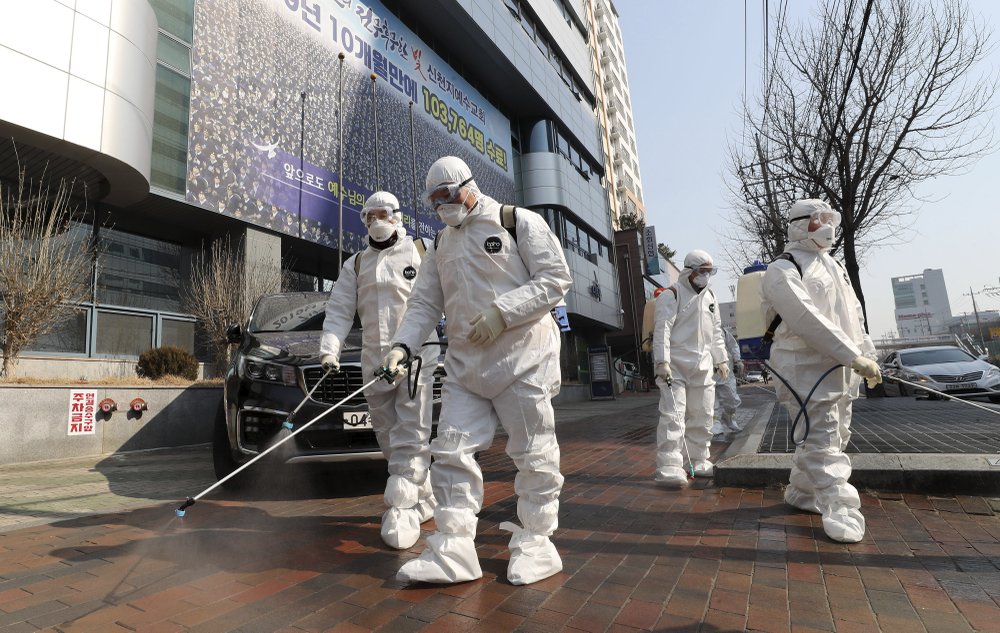 The Egyptian community in South Korea sent an urgent appeal to the Korean government to postpone exams due to the outbreak of the coronavirus in Korean cities.

Al-Masry Al-Youm received copies of appeal letters from parents who work as university professors, businessmen, investors and workers in Korea.
These letters were sent to the Egyptian embassy in South Korea, demanding that the exams of students at the embassy be postponed due to the embassy's lack of readiness to receive a large number of students amid the virus's spread.
The community, which includes a large number of university professors residing in South Korea, submitted a request to Egyptian Ambassador to South Korea Hazem Fahmy to postpone the exams, said Mohamed Talaat al-Gendy, Professor of Arabic Language and Arab Culture at Chosun University.
Speaking exclusively to Al-Masry Al-Youm, Gendy added that Egyptians are spread throughout all cities of South Korea – which announces a daily average of 300 coronavirus cases.
The embassy responded that it had no authority to postpone the exams, Gendy said, with Egypt's Education Ministry setting exams for students studying the Egyptian curricula abroad on April 3.
According to Gendy, Korea has imposed a severe ban on gatherings, shutting down cafes, restaurants, theaters and cinemas, alongside banning movement between specific cities which would hinder the ability of Egyptian students to travel to Seoul for the exams.
Gendy suggested the exams be held online, like many other communities in East Asian countries where the virus spread.
Delivery services have been temporarily banned in South Korea, as well as being on the streets for too long. Gendy said that only one person from each household is allowed outside, and that mask shortages have led to two medical masks being dispersed to each person with an ID.
Educational establishments have already shut down, he added, with all studies currently online.
Edited translation from Al-Masry Al-Youm