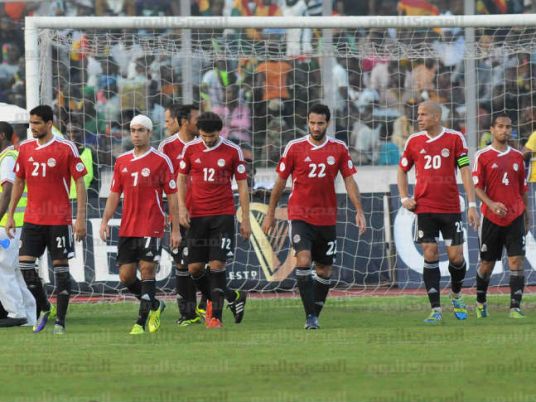 If you are obsessed with Egyptian football icons, get ready to watch a dazzling match between such national legends as Hazim Imam, and the likes of Roberto Carlos and Ronaldinho. Several top players of Egypt's national team across the years will face a collection of world stars on October 28, to a crowd of 70,000 fans.
Former Egyptian striker and TV sports presenter Ahmed Hossam, publicly known as Mido, announced on his official Twitter that the match was finally approved by the Egyptian authorities; "Our country is coming back and Egypt's football fans will be back at the stadium soon."
The global team will feature Luis Figo, Francesco Totti, Didier Drogba, Ronaldo, Roberto Carlos, Ronaldinho, and Michael Ballack, alongside other icons of world football.
They will play a collection of Egypt's greatest, including Hazem Imam, Hussam Hassan, Ibrahim Hassan, Issam al-Hadari, Hani Ramzi, Mohammed Barakat, Wael Gomaa, Ahmed Hassan, Abdel-Zaher al-Sakka, Yasser Radwan, Mohammed Amara, Abdel Sattar Sabri, Mohammed Shawki and others.
Last week, the Ministry of Youth and Sports (MOYS) decided that Egyptian fans would be gradually allowed to return to local league matches beginning September 1, after a ban of over six years. It was agreed that up to 5000 fans would be allowed to attend local matches (including 500 with disabilities) while up to 20,000 people could attend international matches.
"Everyone is looking forward to the public's return to the stands once again, so they can attend their matches and encourage their teams in the appropriate manner," said Minister of Youth and Sports Ashraf Sobhy.
In February 2012, Egypt effected a ban on football audiences after a controversial riot killed 72 Al-Ahly fans in Port Said Stadium.
Three years later, the authorities decided to re-open the stadiums to fans, but revoked the decision after 22 Zamalek supporters died in a stampede on their way to the stadium exit.