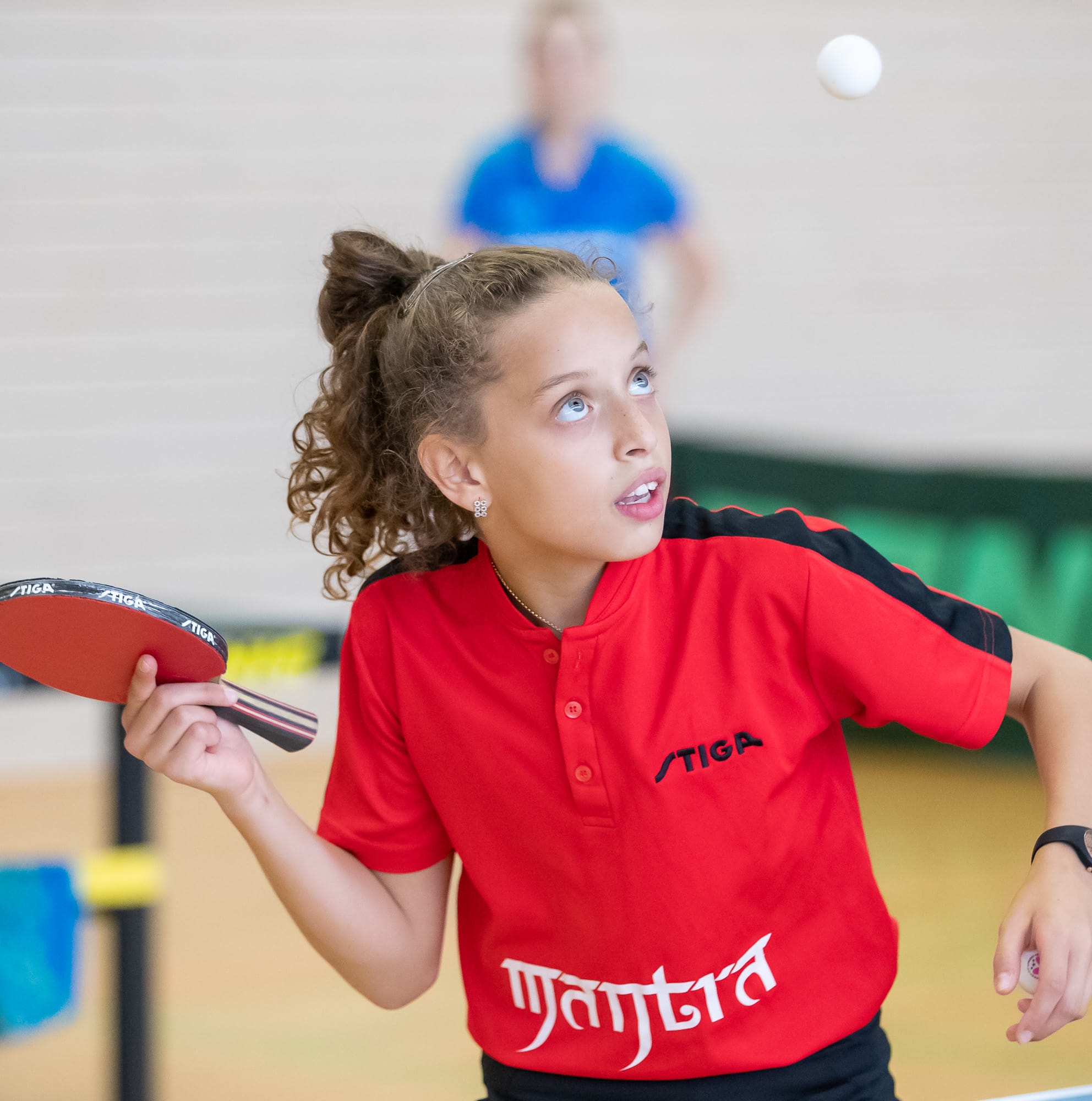 Twelve-year old table tennis rising star Hana Goda has become the first Egyptian or African player to top the Women's Single ITTF Cadet World Ranking, with the young champion having secured numerous titles throughout her career.
Goda was followed in the rankings by Japan's Miwa Harimoto, Brazil's Giulia Takahshi, and Poland's Anna Brzyska.
"First step towards my dream (of an) Olympic medal for Egypt," Goda commented on her Facebook account, thanking God for the international recognition.
One of Goda's latest accomplishments was the September 2019 International Table Tennis Federation (ITTF) tournament, where the young star claimed first place in the categories Cadet Teams U15, Double Cadet U15 and Single Cadet U15. In the same year, Goda reached the semi-finals in Bahrain's junior girls' singles.
In the same championship, Goda astonished audiences with her performance against the 27-year-old Zamalek player Farah Abdel Aziz, who is ranked the second-best table tennis player in Africa. Goda defeated her 3-0, leading the star to snatch the Egyptian women's table tennis title.
Goda's early accomplishments include several medals, among them the 2016 Algerian International Championship, the 2018 Tunisian Championship, and the 2018 African Table Tennis Championship.
The 12-year-old athlete scored another silver medal at the 2017 Swedish Table Tennis Championship, and she was also named the top junior champion in Egypt under the age of 12.
Goda participates in nearly 10 local and international championships on a monthly basis, according to the President of the Egyptian Federation of Table Tennis Moataz Ashour, who said that a coach is assigned to accompany her at all games at the request of Sport Minister Ashraf Sobhy.
"She is definitely a miracle," Ashour said of Goda, Al-Ain news outlet reported.
There is a bright future waiting for the rising champion, he added, calling her Egypt's "hope" in the sport.
He stressed that the International Federation is always keen to invite Goda to participate in international championships across the world.
Photo credit: Hana Goda's Facebook page