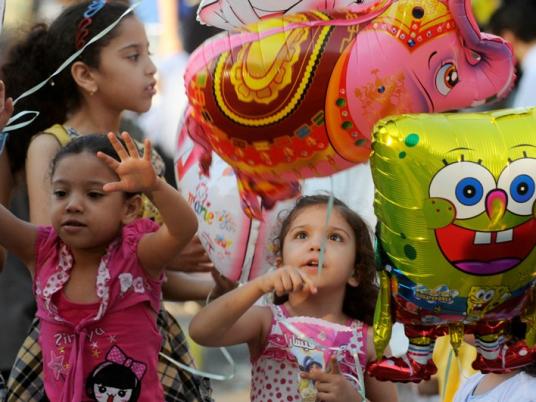 Egypt's Ministry of Agriculture and Land Reclamation concluded preparing parks and public spaces in Cairo, Giza and other governorates for the upcoming national holiday of Eid al-Adha.
This comes in anticipation of large numbers of people spending time outdoors during the holiday, putting pressure on public places such as parks and museums.
Egypt's Minister of Agriculture and Land Reclamation Ezz Eddin Abo Setit said that plans have been put in place to counter congestion and keep parks clean.
At Giza Zoo, for example, extra entrances to the park will be opened u, with more ticket booths and staff to manage the park during the busy Eid period.
Similar preparations have taken place at the Agriculture Museum in Dokki, the Zamalek's Aquarium Grotto Garden, El Orman Garden in Giza, Antoniadis Palace Gardens in Alexandria and the Botanical Gardens in Aswan, which are all ready to receive visitors.
Security and health departments in different governorates have coordinated to secure the parks and provide ambulances and fire engines in case of emergency, Setit said in a statement.
The minister also instructed authorities and citizens to watch out for trespassers during the crowded holiday.
The Minister added that large quantities of meat, poultry, fish and milk were pumped at the local markets from the ministry's farms to reduced prices through its outlets in all governorates to ease the burden on the citizens.
He also stressed the intensification of inspections and follow-up on all slaughterhouses and markets for the sale and circulation of meat and meat products to protect the health of citizens.
Edited translation from Al-Masry Al-Youm