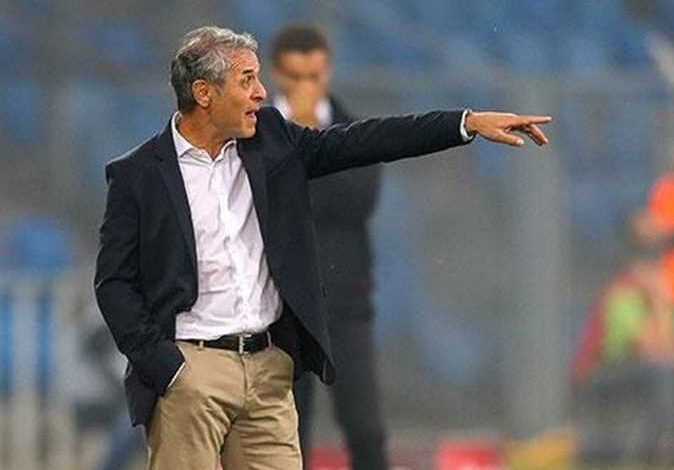 Egypt's al-Ahly Sporting Club announced the signing on of Switzerland's Marcel Koller as the head coach of the club's football team for the next two years.
Koller will be accompanied by three assistants: a trainer, a load trainer, and a performance analyst.
He is scheduled to arrive at Cairo on Saturday to begin work.
Khaled Mortagy, the treasurer, and Amir Tawfek, the contracting manager had traveled to Switzerland, commissioned by Mahmoud al-Khatib, the club's president, to negotiate with the new coach and agree on all matters.
Koller has a great career in the world of football coaching, most notably with the Grasshoppers, Swiss Basel, German Bochum and the Austrian national team.
Who is coach Marcel Koller?
Koller, 61, was born on November 11, 1960.
He started his career in January 1999 with FC St. Gallen in the Swiss Premier League, and after just one year, he managed to lead the club get its first championship in nearly 100 years, after winning the Swiss League title.
Koller led Grasshopper Club in 2003 to win the Swiss League.
He took over coaching the German team Cologne in 2004, and failed to keep the team in the Bundesliga and eventually relegated to the second division.
Koller led Germany's Bochum from 2005 to 2009, and in the first season he was able to return it to the German League after relegating to the second division.
He coached the Austrian national team from 2011 to 2017, and led it to qualify for the first time to "Euro 2016", after its only participation in the 2008 edition as a host.
Koller also led the Austrian national football team to the tenth place in the FIFA rankings, in the best achievement for the team, as it was ranked 70th in the FIFA rankings.
And he coached the Swiss team Basel from 2018 to 2020, during which he led the team in 101 games, winning 61 games, compared to a draw in 19 and a loss in 21.
Koller won the Swiss Cup with Basel in 2018, and failed to achieve the league title.
He left training two years ago after the Swiss Basel experience in 2020, due to a foot injury that prevented him from training.
Edited translation from Al-Masry Al-Youm