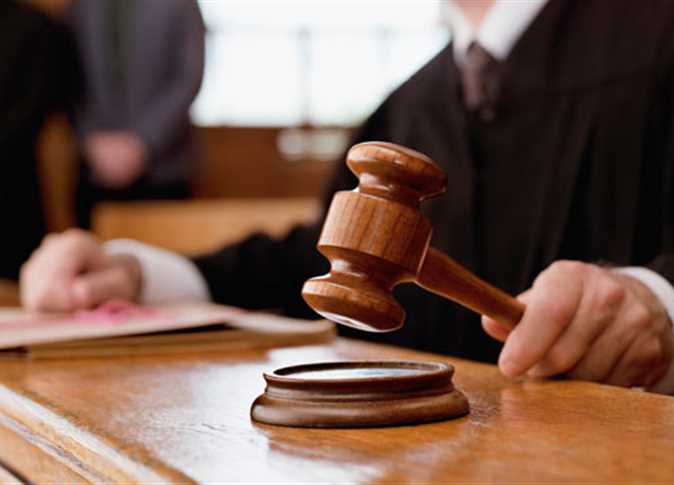 Egypt's Court of Cassation refused the appeal of 16 defendants in the foreign funding case that dates back to 2011.
The defendants were charged with establishing branches of international institutions and receiving funding from outside Egypt without the permission of authorities.
According to the state-run newspaper Akhbar Al-Youm, the defendants received two-years in jail. The list of defendants, which includes non-Egyptians, are: Ahmed Shawki Heikal, Ahmed Abdul Aziz Abdel Aal, Ahmad Zakaria Adam, Robert Frederick Baker, Mohamed Ashraf Kamel, Rawda Saeed Ali, Hafsa Maher Halawa, Ahmed Mohamed Mursi, Sharif Ahmed Sobhi, Mohammed Ahmed Abdulaziz, Basem Fathi Ali, Magdi Muharram Hassan, Yahya Zakaria Ghanem, Islam Mohammed Shafiq, Christine Margaret Barry.
The decision to refer them to trail stated that the defendants were able to establish during the period from March 2011 to December 2011 branches of international organizations without obtaining a license from the Egyptian government in Cairo, Giza, Alexandria, Assiut and Luxor.
The defendants established a branch of the International Republican Institute, which has its headquarters in the United States, as well as branches of Freedom House, and the International Center for Journalists.
During that period the defendants managed the financial, executive and administrative affairs through the implementation of several unlicensed political training programs, research and studies, in addition to preparation and implementation of opinion polls, workshops for some political parties and providing media support to these forces to mobilize voters in their favor.
The decision added that the defendants received direct funds and benefits from a body outside Egypt to enhance the presence of the institutions they have established.
They received $23 million in May 2011 from the IRI's main office in the United States. They also received $5 million from Freedom House's headquarters and $3 million from the headquarters of the International Center for Journalists (IFJ).
In its ruling, the court depended on constitution article number 98 from the Penal Code, which states: "Anyone who has established, organized or managed in the Arab Republic of Egypt, any associations, bodies or systems of any kind whatsoever of an international character and without the authorization of the Government, shall be liable to imprisonment for a period not exceeding six months, or a fine not exceeding 500 EGP."