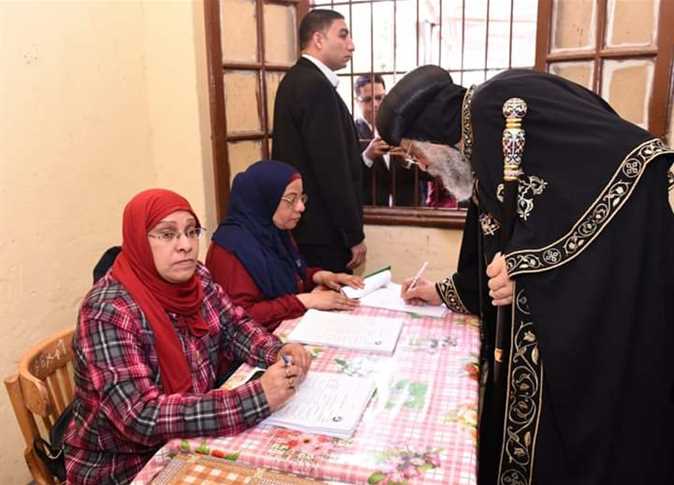 The Pope of Alexandria and Patriarch of the See of Saint Mark Tawadros II on Tuesday rejected social media calls to punish an employee that didn't show due respect while the pope cast his vote during the referendum on constitutional amendments.
Pope Tawadros II said that the employee at the polling center in Giza did her job perfectly as the pope cast his vote.
Social media users called for punishing the employee as she didn't rise to salute the Pope when he entered the polling center to cast his vote.
President of the National Elections Authority (NEA) Lasheen Ibrahim telephoned the Pope on Monday to extend his apology for the employee's actions.
The privately-owned al-Watan newspaper quoted reverend Boulis Halim, spokesman for Egypt's Coptic Orthodox Church, as saying that the matter did not deserve all these speculations, and that the Church had not even considered issuing a statement about it.
The paper also cited the employee saying that she respects and appreciates the Pope, and that she did not deliberately ignore him as some people portrayed the matter on social networking sites after a picture of Pope Tawadros II casting his vote appeared.