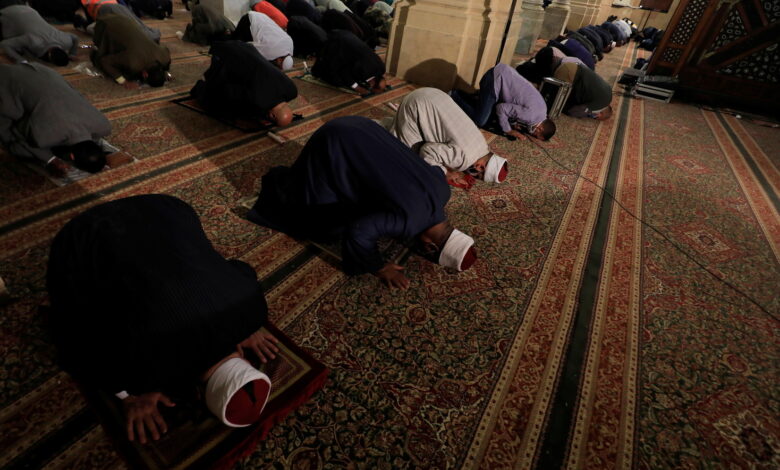 Egyptian Minister of Endowments Mohammad Mokhtar Gomaa on Sunday announced the Eid al-Adha prayer restrictions amid the coronavirus pandemic.
Gomaa said that Eid al-Adha prayer will be held in mosques for Friday prayer, and all attending must wear a face mask.
Seven minutes have been allocated for takbeers, and sermons have been limited to 10 minutes.
Gomaa added, "fasting on Day of Arafa expiates [the sins] for the past and the coming year, according to the hadith of the Prophet [Mohammed]."
He continued: "We need to meet our morals, master our work, preserve our country, and undertake a lot of remembrance and rejoicing," noting that "good deeds are dearer to Allah in these days."
Gomaa hoped that the pilgrimage would return to normal within the coming year after the pandemic, stating that Saudi Arabia's limits on pilgrimage numbers this year hope to maintain anti-COVID precautionary measures.
Gomaa praised Egypt's "Decent Life" initiative, calling it "a legitimate and patriotic act."
Gomaa called on the Egyptian people to participate in the initiative, saying, "the rich today may be the poor of tomorrow, and the poor today may be the rich of tomorrow."
He stressed that "it is permissible to allocate zakat [charity] and al-Sadaqa [alms] funds for the benefit of the ititiative, as the project targets the people of first care and low-income people."