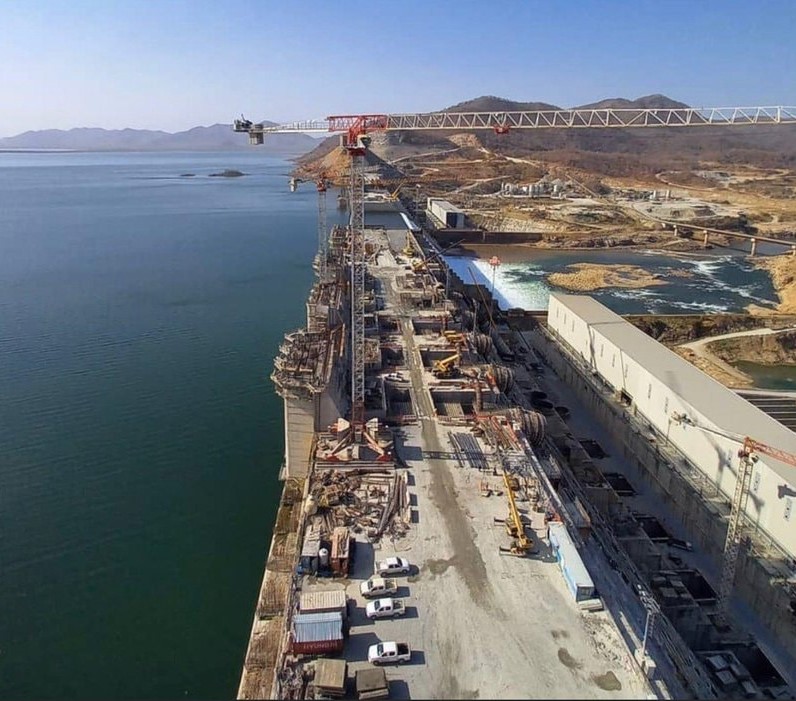 Egypt's exports to Spain increased by 80 percent during the last nine months despite the coronavirus crisis, Mohamed al-Masry, Vice President of the Federation of Egyptian Chambers of Commerce, said.
Egypt has been one of the few countries around the world that has achieved a positive growth rate during the coronavirus crisis.
The renewal of the financial cooperation protocol between Egypt and Spain reflects the depth of relations between the two countries. Masry added, during a telephone interview with host Azza Mustafa, during the "Tahrir Hall" program on Sada al-Balad channel, on Wednesday, that "maritime transport and agriculture are among the most important areas of cooperation between Egypt and Spain. He pointed out that Spain ranked fourth in terms of economic strength in Europe.
Egyptian President Abdel Fattah al-Sisi said on Wednesday that he briefed Spanish Prime Minister Pedro Sanchez on Egypt's firm position on the Grand Ethiopian Renaissance Dam crisis. During the meeting, Sisi was keen to address a number of regional and international issues of common concern, as he briefed Sanchez on the latest developments in the Renaissance Dam issue, Sisi added in a press conference with Sanchez, stressing Egypt's firm position to adhere to maintaining its water security now and in the future.
He stressed the importance of reaching a comprehensive, just and legally binding agreement between Egypt, Sudan and Ethiopia on the rules for filling and operating the Renaissance Dam, and the importance of the international community pushing in this direction and working to support an effective negotiating process to achieve this goal.
Spokesperson for the Egyptian presidency said the meeting at the Presidential Palace witnessed bilateral talks, followed by an expanded session of talks in the presence of the delegations of the two countries.
Earlier, Sisi stressed the importance of water for Egypt, describing it as a matter of "life or death".
Egypt supports development and construction in Ethiopia, Sisi said, adding: Egypt was ready to cooperate and partner with the Ethiopians in this regard.
He continued saying: "We do not want water to remain a cause of conflict, problems or clash, but rather for development and cooperation among us."