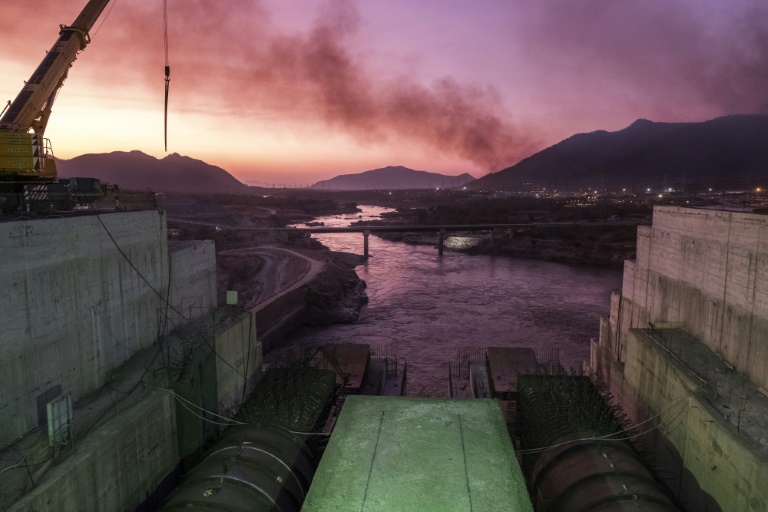 Egyptian Foreign Minister Sameh Shoukry said that he anticipates a final agreement on the Grand Ethiopian Renaissance Dam (GERD) will be reached within the next week.
In an interview with the Middle East News Agency while in Washington, Shoukry stated that negotiations have concluded and a final text will be presented to Egypt, Ethiopia and Sudan next week from the US.
This agreement is set to be presented to governments and presidents from the three countries, gauging their readiness to sign it, he added.
Shoukry anticipates the agreement will be fair, taking into account Egypt's interests, protecting its water rights and sending a message of reassurance to the Egyptian people.
He also expressed willingness that the agreement satisfy the interests of Ethiopia and Sudan.
Delegations from the three countries held a round of GERD negotiations on Wednesday and Thursday in Washington, under the auspices of the World Bank and featuring the US Department of the Treasury's participation.
Shoukry stated that "We have every confidence that the US's relations with the three countries and its strategic ties with Egypt will make the outcome from the American side balanced, fair and objective."
The US will not hold to the vision from only one of the three countries, but instead seeks a compromise taking into account the visions presented with an equal amount of gains, Shoukry added.
Egypt and Sudan share the same viewpoint on many issues, he said, due to their similar circumstances as countries downstream of the Nile.
Shoukry said that upon reaching the technical agreement, a tight system came into place regarding the dam's filling and operating. This takes into account Egypt's interests and protects its water rights, while also allowing Ethiopia full economic advantages from the project.
Egypt's Foreign Ministry on Friday announced that the final agreement concerning the rules for filling and operating the contentious GERD will be signed between Egypt, Ethiopia, and Sudan before the end of February, following negotiations in Washington.
Egypt, which relies considerably on fresh water from the Nile, has voiced concerns that the GERD would negatively impact the country's water supply in light of the country's growing population.
Ethiopia, on the other hand, has stressed the importance of the project to bolstering the economy in the country, where more than half of the population currently lives without access to electricity.
Edited translation from Al-Masry Al-Youm