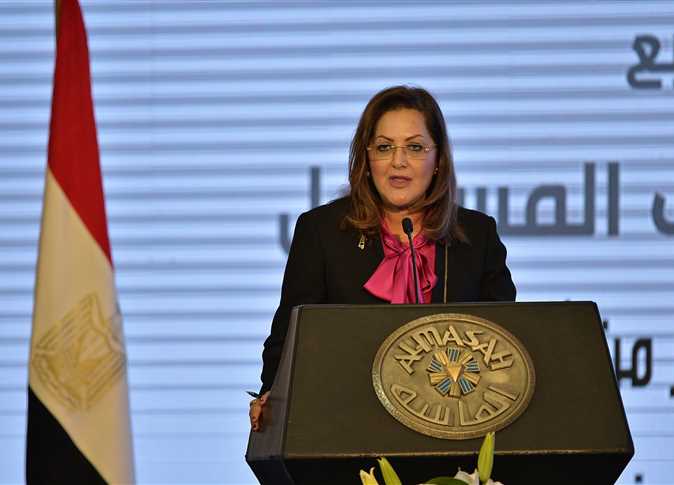 Egyptian Minister of Planning, Follow-up and Administrative Reform Hala al-Saeed announced on Wednesday that Egypt's foreign currency reserves now cover 9 months worth of imports.
Saeed said that Egypt is in a promising path to achieving sustainable development, and that it was initially focused on building a strong foundation for the economy.
She added that the overall economic and administrative reform program initiated by the government in 2016 helped restore macroeconomic stability, with a growth rate of 5.3 percent by the end of 2017/2018, compared with 2.9 percent growth rate in 2014.
Saeed's remarks came during a lecture at the Command and Staff College of the General Secretariat of the Defense Ministry, in the presence of Major General Abdul Moneim Imam, Director of the College, and a large number of attendees from Arab countries.
The Minister said that all reform programs have a special cost in countries that do not have a strong production base, and that the economic reform program has started with real drastic reforms that have not happened before, which explains the high inflation rate of 32.9 percent.
She pointed out that the economic reform program aims mainly to provide more decent job opportunities, noting that the balance of payments deficit was estimated at $11.3 dollars in 2012.
"We now have a surplus of $12.8 billion, and the reserve size (in 2012) was not enough to cover 3 months of imports. Now the foreign reserves are enough to cover 9 months of imports, and the remittances of Egyptians abroad increased to $26.4 billion dollars," she said.
"There has been a 40 percent growth in exports, and we aim to increase that figure to 70 percent over the next two years, as well as the growth of the tourism sector and increase the revenues of the Suez Canal by 15 percent," she said.
Edited translation from Al-Masry Al-Youm