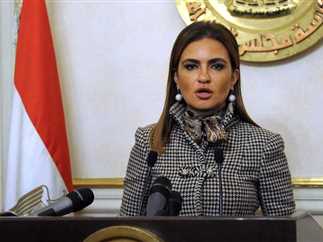 The General Authority for Investment and Free Zones (GAFI) recorded free zone exports worth US$14.7 billion from January to September 30, 2018 – an increase of $1.1 billion from 2017 – according to Investment and International Cooperation Minister Sahar Nasr.
Commodity exports recorded $8.3 billion, while service exports reached $ 6.4 billion, she added.
The number of projects operating in free zones reached 1,102 projects, of which 898 are in the public free zones, and 204 others in the private free zones.
The capital of these projects amounted to $11.4 billion, and $2.15 billion of foreign direct investment, she continued. It also reportedly provided 200,000 job opportunities.
Nasr stressed cooperation between the ministries of Investment, Trade and Industry, and Finance to facilitate investment in the free zones.
She outlined the Investment Ministry's work on seven new free zones in Minya, South Sinai, New Ismailia City, Giza, Daqahliya, Aswan and Kafr al-Sheikh, expected to include 1,000 projects that could provide 120,000 job opportunities.
The Ministry is also working on twelve investment zones in Qaliubiya, Giza, Damietta, Sharqiya, Cairo, Suez, Ismailia, North Sinai and Aswan governorates, expected to include 8,000 projects that could provide 100,000 job opportunities.
Current operating free zones are the Alexandria Public Free Zone, Port Said Public Free Zone, Ismailia Public Free Zone, Media Public Free Zone, Nasr City's Public Free Zone, Public Free Zone in Suez, Public Free Zone in Shebin al-Koam and Public Free Zone in Qeft.
The total area of Egypt's free zones is roughly 2,600 feddans, while their total area allocated for investment is about 1,700 feddans.
Edited translation from Al-Masry Al-Youm.