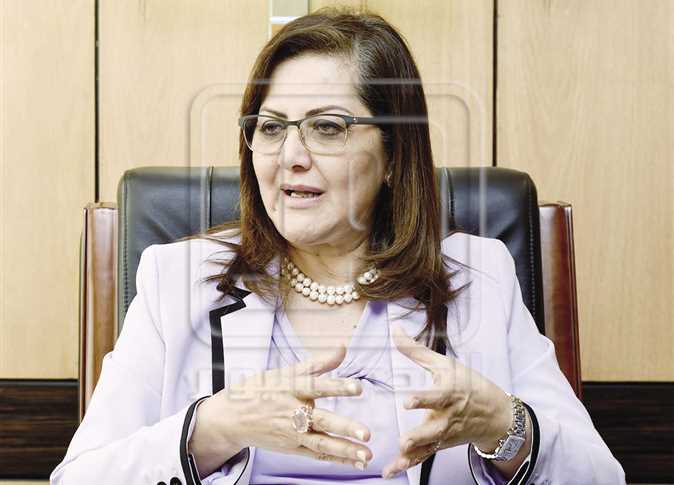 Egypt's Minister of Planning, Monitoring and Administrative Reformation Hala al-Saed announced Friday that the economic growth rate increased to 5.3 percent in the first quarter of the current fiscal year 2018/2019, compared with 5.2 percent last year.
In her statement al-Saed noted the success of the measures and plans put forward by the government.
The minister said that this year saw many reform measures which showed positive effects through first quarter indicators, stressing that the government is pursuing its ways to achieve comprehensive reform on all sectors.
The highest growth rates among the sectors include: the gas sector by 21.8 percent, the telecommunication sector by 16.5 percent, Suez Canal 12.3 percent, construction by 6 percent.
She pointed out that about 73 percent of the contribution to the GDP comes from the gas sectors at 13 percent, followed by 10 percent for the wholesale and retail trade sector, 9 percent for the agriculture sector and then 7 percent for the telecommunications sector.
Banking service Standard Chartered projected last month that the gross domestic product (GDP) growth rate of Egypt will rise by 5.5 percent in fiscal year 2019, against the expected rate of 5.3 percent in fiscal year 2018.
In late 2016, Egypt adopted a wide-ranging IMF-supported reform program aimed to reinvigorate the country's ailing economy after years of social and political instability following a 2011 uprising that toppled long-time autocrat Hosni Mubarak.
As part of the reforms, Egypt devalued its pound currency which resulted in it losing half of its value overnight, which in turn led to skyrocketing prices for basic consumer goods such as sugar, bread and oil.
Edited translation from Al-Masry Al-Youm