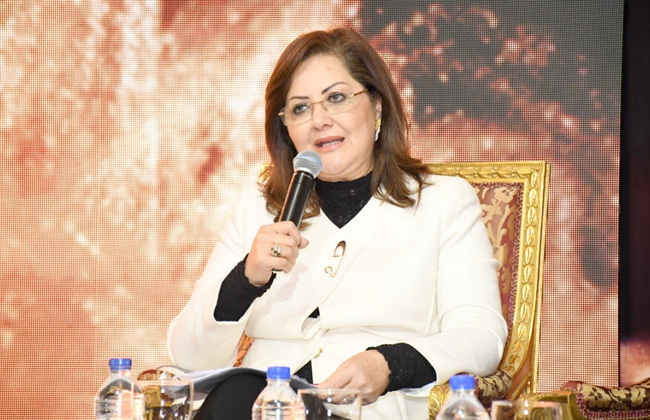 Egypt's Minister of Planning and Economic Development Hala al-Saeed has been named  the best minister in the Arab world.
Vice-President and Prime Minister of the UAE and Ruler of Dubai Sheikh Mohammed bin Rashid Al Maktoum announced the winners of the Arab Government Excellence Award on Wednesday with Saeed topping the list.
The Arab Government Excellence Award aims to recognize leading Arab ministers and ministries for their outstanding work in advancing governance and administrative practice in the region.
Saeed said on Saturday that she dedicates the award to all Egyptian people.
This award is a sign of appreciation towards the Egyptian state and the political leadership, she said, for all the efforts they have made during the past years regarding development, the rapid leaps in all areas, and the collective work the government is undertaking.
Saeed was selected as chairperson of the newly established Sovereign Fund of Egypt (TSFE), alongside becoming the Minister of Planning in 2017. She also plays a key role in Egypt's 2030 Vision in addition to managing the country's digital transformation, according to an official government statement.
The Arab Government Excellence Award is divided into 15 categories, divided further into two main categories: individuals and institutions.
The individual awards include the categories of the best Arab minister, the best Arab governor, the best general director of an Arab body and institution, the best municipality director in Arab cities.
The prizes that Egypt won included the best Arab minister, the Benban Solar Energy Project, the best Arab Governor award for Adel Ghadhban, Governor of Port Said, and the best Arab government employee in Noha Ahmed al-Sayed.