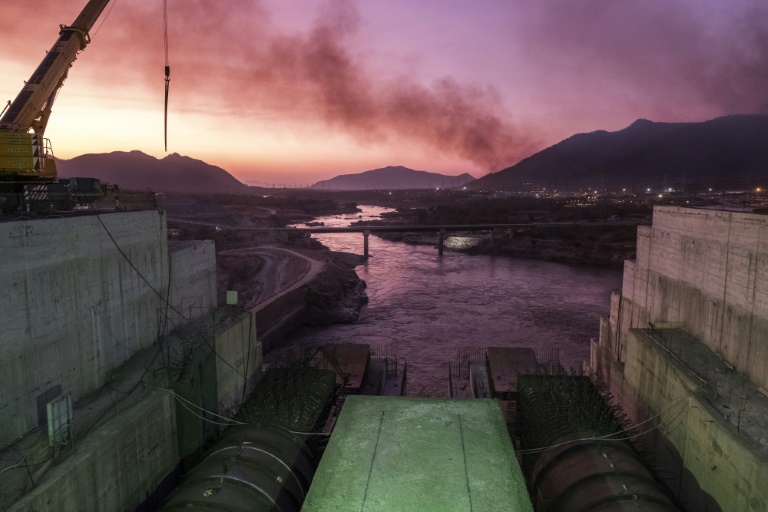 Egypt's Higher Committee for Nile Water announced on Sunday a permanent session to discuss Egypt's position on the Grand Ethiopian Renaissance Dam (GERD) dilemma.
The committee's meeting assessed the current GERD negotiations in light of Ethiopia's "unjustified" stance, headed by Prime Minister Mostafa Madbouly with attendance from the Minister of Water Resources and Irrigation, representatives of the defense, foreign, and water ministries, and the General Intelligence Service.
They discussed Egypt's plan of action to ensure its water interests and rights.
Jordanian monarch King Abdullah II on Sunday received Egypt's Foreign Minister Sameh Shoukry, who is currently touring several Arab countries to mobilize support for Egypt's stance on the GERD issue.
King Abdullah echoed Jordan's support towards Egypt preserving its water security, said Foreign Ministry Spokesperson Ahmed Hafez.
Iraqi President Barham Salih also received Shoukry in Baghdad on Sunday to discuss the issue.

Shoukry expressed Egypt's gratitude for the support Iraq gave during a recent Arab league meeting, which saw a resolution showing solidarity with Egypt's position on the GERD passed.
Salih in turn put forward Baghdad's support and understanding for Egypt's efforts in preserving its water rights – especially as Iraq itself is a downstream country in its region.
Hafez expressed regret towards Sudan's earlier reservation on the Arab League's stance. Egypt has been in contact with Sudan's representative to the Arab League since the beginning of March, which did not lead to any positive results, according to Hafez.
Egypt took part in the latest meeting over GERD in Washington on February 27 and 28, which produced a final agreement regarding filling and operating the dam.
Representatives from Addis Ababa were noticeably absent from the meeting, and only Egypt has signed the agreement so far.
The Ethiopian News Agency said that the filling of the dam will begin in July, while the completion of the entire project is scheduled for 2023.
Egypt relies on fresh water from the Nile and has voiced concerns that the GERD would negatively impact the country's water supply, especially in light of overpopulation fears, and has thus insisted throughout negotiations that measures be put in place to protect downstream countries in case of drought during the filling process at the dam.
Edited translation from Al-Masry Al-Youm