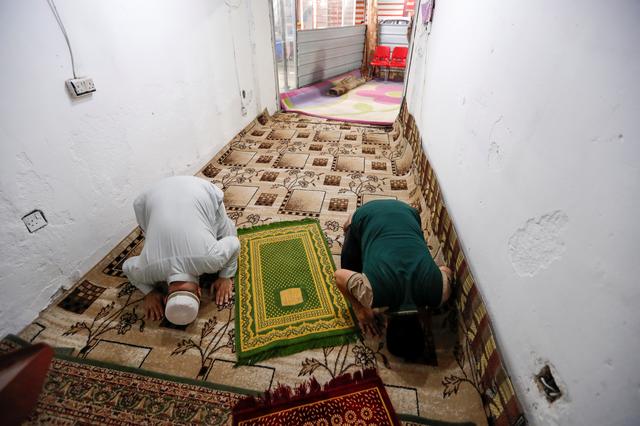 Minister of Endowments Mohamed Mokhtar Gomaa announced that Friday prayers would return within various major and university mosques starting Friday, August 28.
Gomaa said worshipers and mosque supervisors must abide by 13 measures for these Friday prayers.
These include social distancing, wearing a mask, using a personal prayer rug, opening the mosque ten minutes before prayer and closing it after immediately, abiding by the number of worshippers allowed depending on the size of the mosque, sermons lasting within ten minutes, toilets and halls for holding social events remaining closed alongside shrines, and funeral prayers will remain banned inside mosques.
Gomaa added major mosques and university mosques will be reopened on the condition that there is an imam or a preacher authorized by the Endowments Ministry.
The minister further stipulated that workers in each mosque will be responsible for implementing coronavirus precautionary measures.
He warned that in the event of any violation decisive legal measures will be taken, adding that Friday prayers will be banned in any mosque found not to abide by the regulations.

Gomaa stated that there is absolutely no blame on anyone who performs Friday prayers at home during the partial opening period out of precaution.
Since March 21, the Religious Endowments Ministry had halted Friday prayers and congregational prayers, and closed all mosques and their attachments, as part of the government's precautionary measures to curb the coronavirus outbreak.
Mosques reopened gradually on June 27 for the five daily prayers. A ban on Friday's collective prayer, however, is still in place.