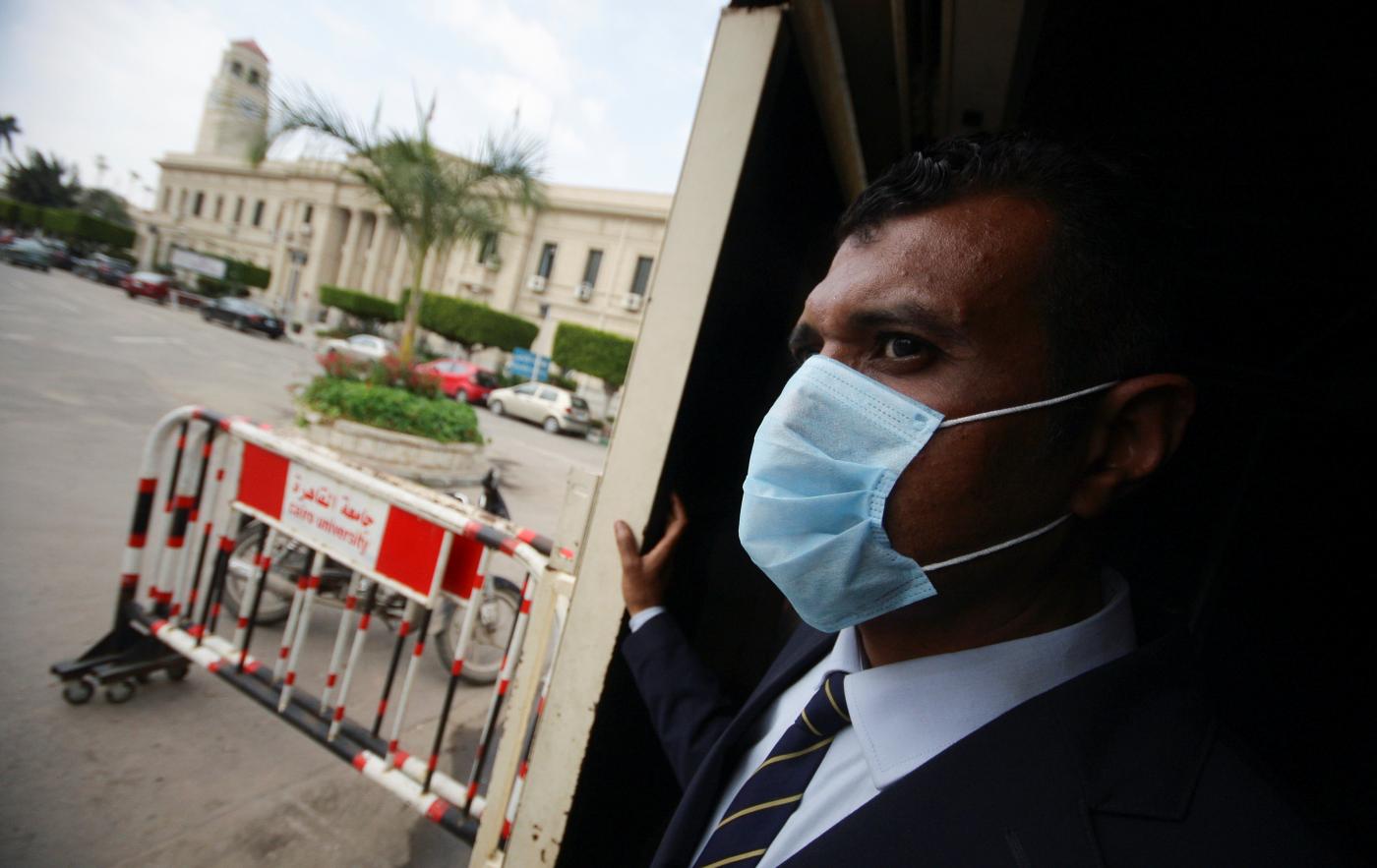 On Sunday, the Egyptian government rolled out its campaign to collect immediate fines from violators of the state's coronavirus precautionary measures.
The campaign targets both individuals and larger organizations, such as restaurants and cafes, who can be fined for violating occupancy limits or the mask mandate.
The mandate has been in effect since late May, but in response to a surge in new cases and an overall relaxed public attitude around the virus, officials created the new instant fine system.
Those not wearing a mask in public areas specified in the decision will be fined LE50. If they fail to pay the fine immediately and are referred to the prosecution, they will have to pay LE 100.
If someone fails or refuses to pay the fine and is referred to court, they will have to pay LE 150, according to Cabinet Spokesperson Nader Saad.
Violating establishments, such as restaurants and cafes, will be fined LE4,000, and the facility will be forced to closed for a week.
Places where wearing a mask is required as stipulated in the decision are as follows:
1- Indoor government agencies
2- Commercial malls
3- Public and private transportation including microbuses, public transport buses, metro stations, railway stations, and vehicles of ride-hailing apps (such as Uber or Careem)*
4- Banks
*The fine will not be applied to private drivers or those riding with them, according to the decision.
Edited translation from Al-Masry Al-Youm
IMAGE: A security guard at Cairo University wears a protective mask following the suspension of study for undergraduate students due to COVID-19 in Cairo, Egypt on 15 March (Reuters)