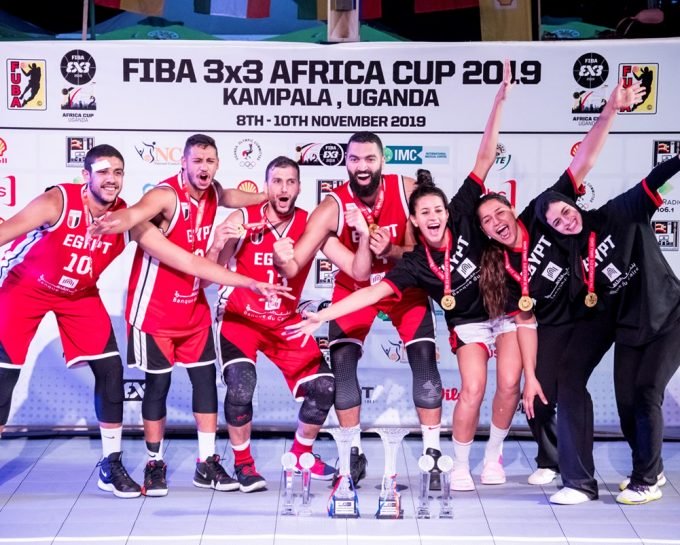 The Egyptian men's team took the gold in the third edition of the FIBA Africa Championship (FIBA AfroBasket) 3 x 3 in Uganda, which ran November 9-11, after beating the Democratic Republic of Congo 21-12 in the final match.
The men's team qualified for the final after defeating Madagascar in the semi-final round 21-11.
The Egyptian team won all matches over Benin, Mali, and Nigeria in the first round and Madagascar in the semi-final.
The Egyptian player Mohammed Taha was the top scorer upon recording 49 points.
The team has four players including Mohamed Taha, Ahmed Tarek Sabbagh, Rami Ibrahim, and Basem Saed.
Egypt's men's U18 team and Egypt's women's team also won the FIBA Africa Championships.
The FIBA Championship 3 x 3 is inspired by several forms of street basketball played worldwide. Basketball is considered the world's number one urban team sport. Steered by FIBA, 3 x 3 games are played by two teams of three players who face off on a basketball half court.
The FIBA competition was played for the first time in international competition at the 2010 Youth Olympic Games in Singapore. On June 9, 2017, 3 x 3 was added to the Olympic Program starting from the Tokyo 2020 Games.
Edited translation from Al-Masry Al-Youm