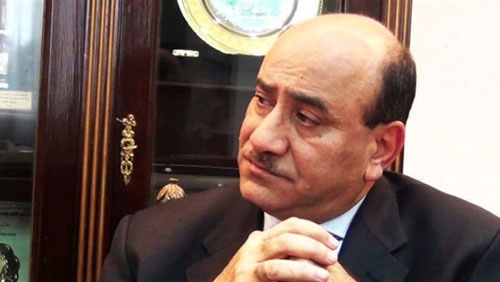 Egypt's military prosecution ordered on Wednesday that Hisham Geneina, former top auditor and a member of former presidential hopeful Sami Anan's campaign team, be detained for 15 days pending investigations over statements he made about allegedly possessing sensitive and top-secret documents incriminating senior military figures.
Geneina was arrested on Tuesday, according to statements by his lawyer Ali Taha and family members.
The arrest of Geneina came after he told HuffPost Arabia that he has access to top-secret documents which allegedly prove that army leaders played a role in causing social unrest following the 2011 uprising which saw the ousting of former President Hosni Mubarak.
Geneina threatened to release these documents if Anan, who is currently under arrest, is subject to a threat against his life.
Geneina is being investigated before the military prosecution as his statements relate to the armed forces.
The armed forces issued a statement on Monday saying it would use all rights ensured by constitution and law to protect the national security and retain its honor and dignity.
Anan was arrested in January and is currently believed to be held in a military prison. He is accused of declaring his intention to run in the 2018 presidential election without obtaining permission from the army, driving a wedge between the armed forces and the Egyptian public, and forging official documents.
Edited translation from Al-Youm Al-Youm