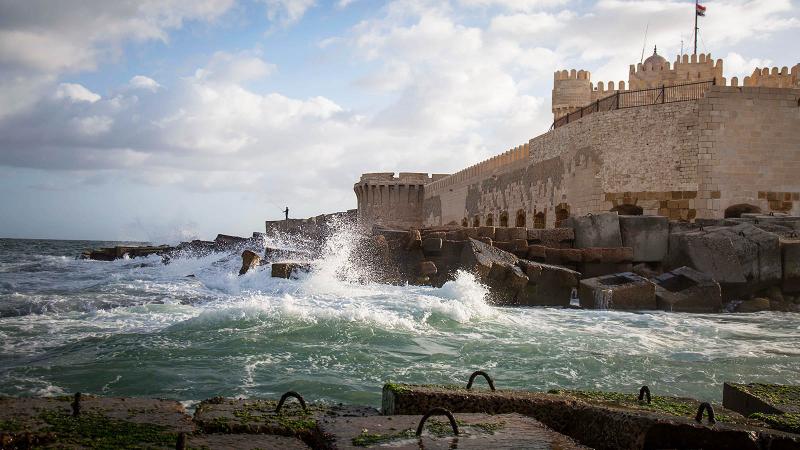 Egypt's Minister of Environment Yassmen Fouad met Ambassador to the United Kingdom Sir Geoffrey Adams in Cairo to discuss environmental cooperation between the two countries and the breach climate change issue ahead of launching the UN Alliance for Adaption and Capability of Confrontation during the UN climate change summit 2019.
Fouad asserted that African and developing countries have granted top priority to climate change, confirming that Egypt has provided political support to the issue, which is situated as part of strategic plans for the energy, transportation and industry sectors.
Fouad explained the priorities of environmental work in Egypt, including the development of a waste management system. He detailed the ministry's role in the system's preparation and planning.
She noted that the government gathered all partners at a roundtable to increase awareness of climate change issues and alter the language of conversation on the environment.
Meanwhile, Adams praised the Egyptian government's efforts in the field of environment and said that Egypt had long experience with the climate change issues. He assured Adams that his country will utilize and benefit from the diversities and differences between the two nations.
In October 2018, the Egyptian government signed a climate change adaptation project with the United Nations Development Program (UNDP). The plan dedicates a €31 million grant to the protection of existing dams and construction of new dams in the North Delta.
This grant represents the largest fund that Egypt has ever received for climate change adaption, according to Minister of Water Resources and Irrigation Mohamed Abdel.
The new plan applies to five governorates including Port Said, Damietta, Daqahlia, Kafr al-Sheikh and Beheira.
Edited translation from Al-Masry Al-Youm