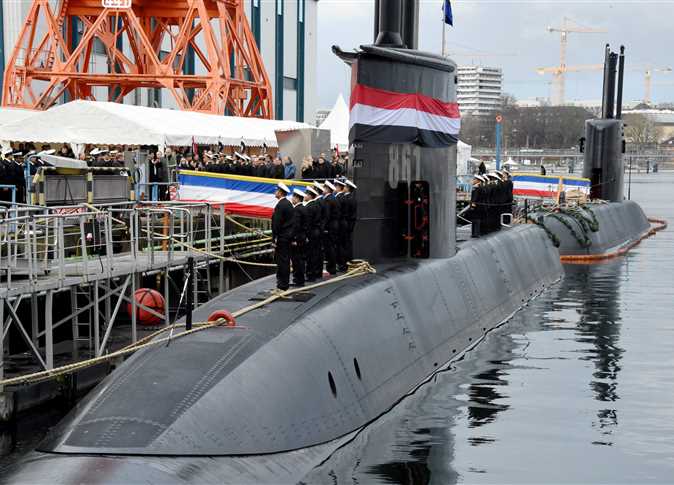 The Egyptian Naval Force received the its third S43, type 1400/209 submarine on Thursday, which arrived from Germany's Port of Kiel.
The submarine is part of a deal for four submarines signed between the two countries in 2014, Spokesperson for the Egyptian Armed Forces Tamer al-Refaey said.
Refaey added that Egypt received the submarine after the submarine's technical and specialized crews completed simultaneous training in Egypt and Germany in record time.
The submarine, which was manufactured by the German company ThyssenKrupp Marine Systems (TKMS), is equipped with advanced navigation and speed systems.
The submarine is a vital part of military strategies and works in various marine environments.
Egypt received the first 209/1400 submarine in December 2017.