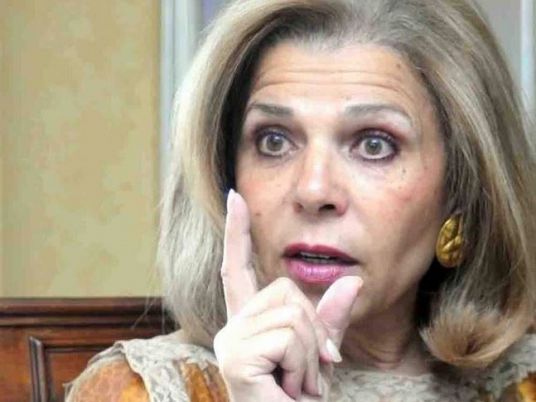 A few hours before the the electoral battle for the position of head of UNSECO [The United Nations Educational, Scientific and Cultural Organization], the Egyptian nominee, Moushira Khattab, expressed her 'dissatisfaction' over the participation of a French candidate in the race, on the basis that France houses the main headquarters of the organization.
In an interview with the French Magazine 'Le Point,' Khattab said that there was a 'tacit' agreement that France should not push a candidate in the UNSECO election.
"The presence of the French candidate Audrey Azoulay in the electoral race for UNSECO's head position is not effective, as France has been the host country for the organization for 15 years. France is a good friend to Egypt and Arab countries, however there is no clear explanation for the aforementioned choice," Khattab said during the interview.
During the interview, Khattab stated that her goals are to establish an organization that is characterized by efficiency and clarity by restoring lost confidence between the organization and member countries.
She further noted that UNSECO is paying a very high price, as it is being politicized despite being an organization specialized in tackling matters related to education, heritage and science.
"UNSECO should leave policy to the United Nations 'UN', " she said.
Khattab is an Egyptian diplomat who has had a lengthy and varied career. She started out as a diplomatic attaché, progressing through diplomatic service to become the Assistant Minister of Foreign Affairs for International Cultural Affairs. She crowned her long career as an ambassador to the Republic of South Africa, the Czech Republic and Slovakia. She holds a PhD from Cairo University and an MA from the University of North Carolina, USA.
The Egyptian candidate was ranked third out of five for the leading female human rights activists in the Middle East and North Africa, in 2013.
In 1999, she served as the Secretary General of the National Council for Childhood & Motherhood (NCCM), before becoming a vice chair for the UN Committee on the Rights of the Child in Geneva.
In 2009 she was appointed as Minister of Family & Population for Egypt.
Khattab expects fierce competition from candidates in the region, with Qatar nominating their former Minister of Culture and royal adviser, Hamad al-Kuwari. Kuwari has already received a great deal of support from the Gulf, with Yemen and Kuwait going so far as to withdraw their own candidates to avoid voting contention among Arabs.