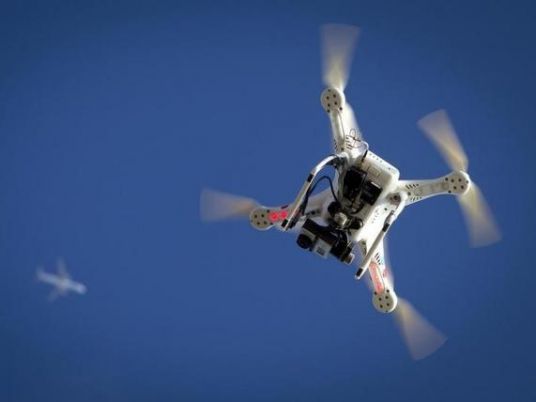 Egypt's parliament approved Tuesday a draft law put forth by the government that bans the use of drones that might be used to execute terror attacks, state-run newspaper of al-Ahram reports.
The law, that was published in the official Gazette, stipulates the prohibition for the use or possession of remotely-operated aircraft without a license from Egypt's Ministry of Defense.
"Drones are capable of carrying explosives or weapons systems that could pose a danger to the country's national security and that could be operated by a remote-control system. The Ministry of Defense will be the only institution authorized to license the use of such aircraft," the first article read.
Article 2 states that local administration units, such as public ministries, local councils, public institutions, companies and individuals, will be banned from the import, manufacturing, assembling, handling, possession and trading in drones.
Article 3 states that violators of Articles 1 and 2 could face prison terms ranging from one to seven years, as well as fines ranging from LE5,000 to LE50,000. Violators could also face death penalty if they use drones to commit terrorist acts. The Ministry of Defense will have the right to confiscate any technologies of this sort that could be used in launching terrorist attacks.