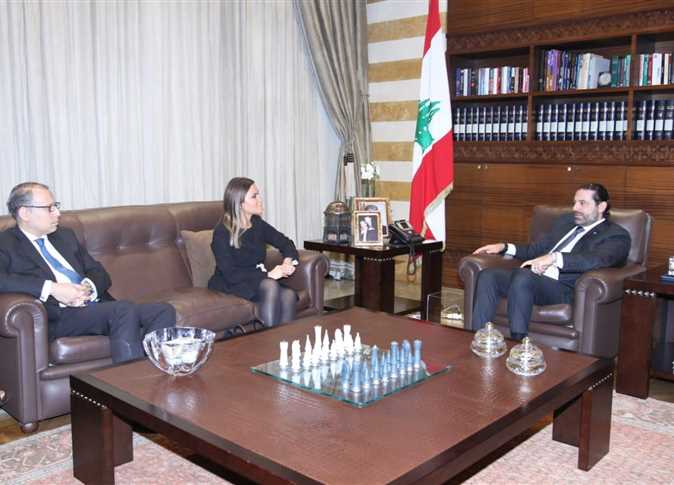 Lebanese Prime Minister Saad al-Hariri said on Saturday that Egypt's recent legislative reforms have made it a country attractive to Lebanese investments.
He pointed to Lebanon's keenness to intensify it's exchange of experiences with Egypt and encourage the private sector and investors in both countries to carry out joint projects, meeting the wishes of Egypt and Lebanon's people.
The Lebanese Prime Minister also expressed his appreciation towards Egypt's role in the region under President Abdel Fattah al-Sisi's rule, and the strong bond between Lebanon and Egypt.
Hariri's remarks came during a meeting with the Egyptian Minister of Investment and International Cooperation Sahar Nasr during her visit to Lebanon on Saturday, in the presence of Egyptian Ambassador to Beirut, Nazih al-Naggari, and the Director of the Egyptian Trade Office in Beirut, Mona Wahba.
The meeting focused on strengthening Egyptian-Lebanese relations, the partnership between the two governments, and the partnership between the private sector in both countries.
The meeting also discussed methods of boosting joint investments and increasing Lebanon's investment in Egypt.
Nasr said that the current climate is suitable for Lebanese businessmen to inject more investments into Egypt, pointing out the importance Egypt attaches to encouraging foreign direct investments and increasing joint investments with Arab countries, particularly Lebanon.
The minister praised the tangible achievements and positive development witnessed by the Egyptian-Lebanese cooperation, stressing Egypt's aspiration to increase joint cooperation during the coming period.
Edited translation from Al-Masry Al-Youm