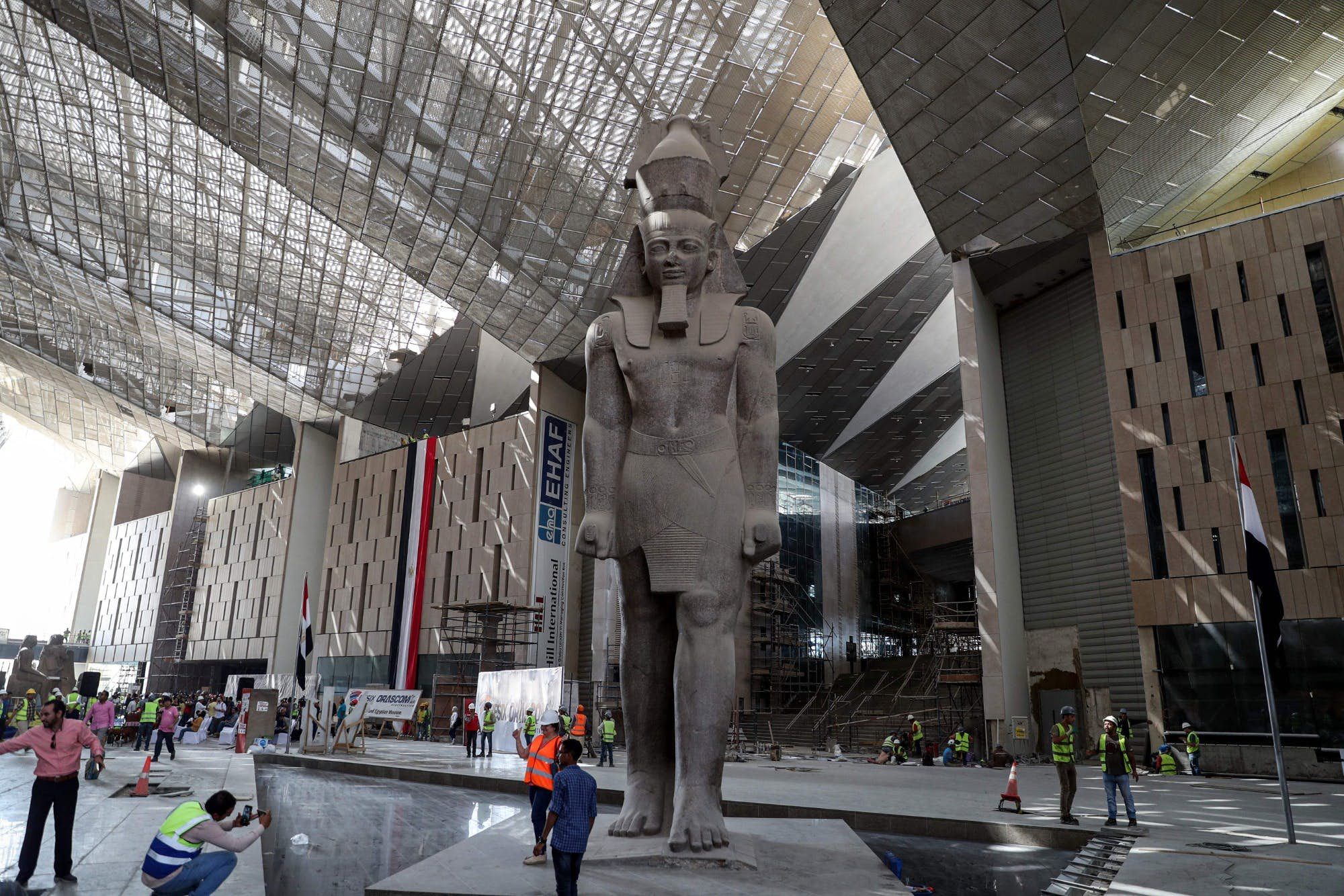 Egyptian President Abdel Fattah al-Sisi ordered that all equipment of the Grand Egyptian Museum (GEM) be brought out to its fullest potential in terms of engineering and archaeology, and called on the latest modern technology to protect the museum.
He directed that all buildings and roads surrounding GEM from all directions be renovated to facilitate ease of movement and highlight the wonders of ancient Egypt.
Sisi also called on utilizing the distinguished location of the museum in a way that reflects the appropriate position of Egypt in the world, and contribute to making it a facade of Egyptian civilization. He noted that the GEM has a view of the pyramids area and will be the largest archaeological museum in the world.
This came during Sisi's meeting on Sunday with Prime Minister Mostafa Madbouly, Minister of Tourism and Antiquities Khaled al-Anany, Minister of Housing, Utilities and Urban Communities Assem al-Gazzar and some government officials.
Constructed on an area of approximately 500,000 square meters, the GEM is located just two kilometers from the pyramids of Giza, and will house the world's largest antiquities collection belonging to a single culture's heritage.
The GEM is set to showcase 5,000 relics from Tutankhamun's collection as well — including 2,000 artifacts that will be displayed for the first time.
Edited translation from Al-Masry Al-Youm