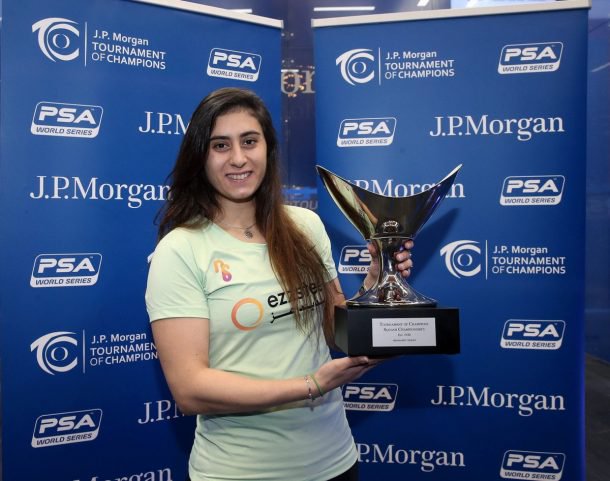 Egyptian squash player Nour el-Sherbini took home her third Player of the Year award after retaining the Professional Squash Association World Championship title by beating first-ranked Raneem el-Weleily in the final match of the 2019 championship.
Sherbini, who ranks third in PSA World Rankings, suffered a knee injury at the beginning of the year, preventing her from competing in several important tournaments.
Sherbini said, "I am proud to win the player of the year award for the third time in my career. It has been a challenging season for me, dealing with an injury and having a late start to the season. I would like to thank everyone who supported me through this, starting with my parents, my coaches Walid el-Mosalamy, Ahmed Shohayeb and Ahmed Hany, and finally, Asmaa and Helka from the Amsterdam Clinic."
Egypt dominated the PSA 2020 awards, with Mohamed el-Shorbagy and Nour el-Sherbini being crowned the 2019/20 PSA Players of the Year. Hania el-Hammamy and Mostafa Asal, meanwhile, received the Best Young Players awards. Raneem el-Weleily and Ali Farg won the women's and men's PSA Spirit of Squash Award.
Edited translation from Al-Masry Al-Youm