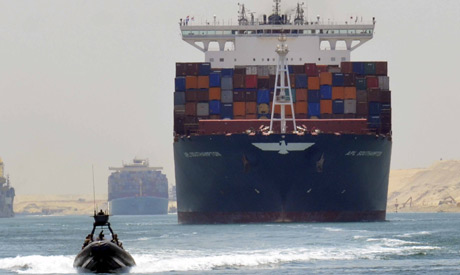 Egypt's Suez Canal revenues jumped to $446.3 million in July from $427.2 million in June, according to Reuters' calculations.
A statement from the canal's authority said on Sunday that its revenues stood at $2.938 billion from January to July.
In July last year, revenues stood at $429 million.
The Suez Canal is the fastest shipping route between Europe and Asia and one of the Egyptian government's main sources of foreign currency.
Egypt has been struggling to revive its economy since a 2011 uprising drove tourists and investors away. The country agreed to a three-year, $12 billion International Monetary Fund loan program last November that is tied to ambitious economic reforms such as subsidy cuts and tax hikes.