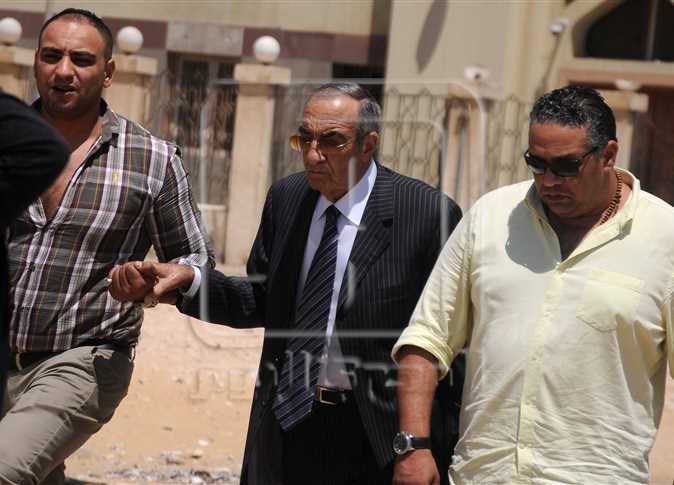 Egypt's Court of Cassation on Saturday upheld rulings clearing former president Hosni Mubarak's chief of staff from illicit gain charges.
Cairo Criminal Court previously cleared Zakaria Azmy in February 2017, but the Prosecution General appealed the ruling before the Court of Cassation, which finally issued its ruling on Saturday.
Azmy has offered to pay back LE1.8 million in settlements for illicit gain charges in 2016, to avoid prosecution for illegally siphoning off the sums during his 50 years in public service.
In 2015, President Abdel Fattah al-Sisi approved the illicit gain laws which allow people to give back illegally seized funds in return for the charges being dropped.
The Swiss government said in 2016 that it would be freezing assets of Mubarak era figures, with Azmy being one of them. Swiss Attorney-General Michael Lauber explained on December 2016 that these assets amounted to a total of 529 million euros (LE8.8 billion).
Azmy was accused of buying real estate in different cities, including an apartment in the San Stefano towers in Alexandria that he bought for LE1 million when it was worth more than LE5 million, a villa in Marina and two land plots in Hurghada.
He was further accused of obtaining land in Ismailia through direct order, apartments in a building in Heliopolis in return for granting the owner a license to build in violation of the law, and 1,725 square meters of land in New Cairo from former Housing Minister Ibrahim Suleiman also in violation of the law.
He was also charged with receiving gifts from the Al-Ahram and Dar Al-Tahrir publishing houses worth millions of pounds in return for extending the terms of their editors-in-chief.
Edited translation from Al-Masry Al-Youm