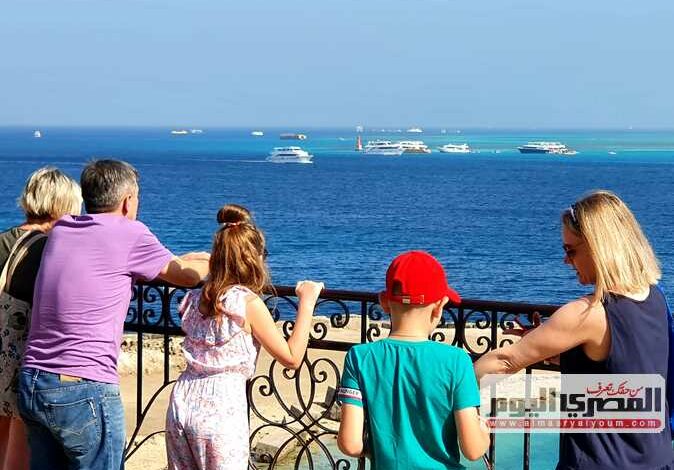 An executive plan between the Tourism Authority and the Immigration Ministry's Center for Dialogue for Young Egyptians Studying Abroad aims to promote Egyptian tourism around the world by listening to ideas from youth studying abroad.
This is the conclusion of a an online seminar organized by the MEDCE center, to learn about the efforts of the tourism sector, and listen to suggestions from young people abroad on how to better promote Egyptian tourism.
The seminar was held in presence of the Minister of Immigration and Egyptian Expats, Nabila Makram, and the head of the Tourism Authority, Amr al-Qadi, and the participation of Ambassador Amr Abbas, Assistant Minister for Communities Affairs.
Makram explained that these meetings aim to listen to young Egyptians studying abroad and present their ideas and opinions.
It is important to use the ideas of youth abroad to promote Egyptian tourism and to prepare for tourism events during the coming period, she explained.
Qadi said "We are keen to cooperate with Immigration (Ministry) to promote tourism abroad."
He added that advertising campaigns will be launched to raise the level of tourism awareness, especially that the personal behaviors of individuals play a pivotal role in the impressions of tourists about the country.
Qadi referred to the Comprehensive development that is taking place in several important tourist sites, and assured that the tourism agenda has been prepared and will include a number of important tourism activities.