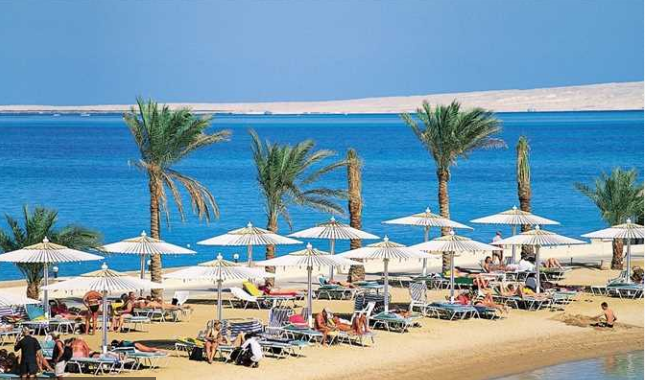 Several tourism experts have estimated that the monthly losses to Egypt's tourism sector as a result of the coronavirus pandemic are one billion dollars, after losing 400,000 tourists who spent four million nights every month at Red Sea resorts.
Each tourist would spend an average rate of ten nights.
Various hotels, companies, restaurants, bazaars and cafes in the Red Sea have closed their doors since the outbreak – over 200,000 workers have lost their jobs.
Until a vaccine is discovered, experts say tourism rates will not return to normal.
Tourism expert Atef Abdellatif warned against the layoff of workers in the tourism sector, as it would negatively impact the sector later on once the industry is able to operate again.
If layoffs occur now the sector will lose trained and professional workers who play a major role in providing distinguished services to tourists, he stressed.
Abdellatif also praised the work done by state tourism authorities, which shows the nation's interest in the sector.
He stressed the need to join all efforts to maintain the sector's workforce and to provide their salaries.
A director of a tourism company, Abdel Naby Aboul Hassan, said that thanks to the pandemic the tourism sector has suffered unprecedented losses, even despite the state's efforts to mitigate them.
He recommended that funds be put into place, under the supervision of the Ministry of Tourism and Antiquities and the Chamber of Tourism Establishments, to help pay tourism worker salaries.
And the captain of the tour guides in the Red Sea, Bashar Abu Talib, anticipates this tourism crisis to last at least six months. He said this is a global issue that will impact the entire world's tourism sector, Egypt included.

Tourism generates Egypt an annual income of US$12 billion dollars. Due to the lockdown and restrictions on travel, it is certain that losses will reach a billion dollars a month, he said.

"We are going through a global crisis, which requires decisive and firm decisions that quickly exceed barriers of regulations and routine," said Hossam al-Shaer, head of the Egyptian Travel Agencies Association.
He added that the Travel Agencies Association is discussing a plan with the Chamber of Tourism Establishments backed by the government to maintain the existing trained workforce, as it is one of the backbones of the sector.

Edited translation from Al-Masry Al-Youm