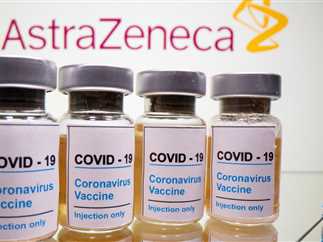 Egyptian Ambassador to the United Kingdom Tarek Adel met on Friday with AstraZeneca's Vice President for the Middle East and Africa, as well as its regional medical director.
The meeting discussed ways to enhance cooperation between Cairo and the company in light of the ongoing coronavirus pandemic.
During the meeting, Adel praised the two parties' overall cooperation, which is reflected in the expansion of the company's factory in Egypt. He also noted AstraZeneca's activities and initiatives for the Egyptian health sector.
The new reality imposed by the pandemic requires continuous coordination between private sector players and officials, he said.
Adel also referred to the many important opportunities that the Egyptian market provides for companies operating in the health sector, whether internally, or as a base from which to access the markets of the region, as well as the structural reforms that the Egyptian government is constantly undertaking to develop all areas of its health sector.
For her part, AstraZeneca's VP for the Middle East and Africa stressed the company's pride in the cooperation with Egypt since the 1960s, and the great importance it attaches to its investments in the Egyptian market, given its pivotal position in the Middle East and Africa.
She expressed her aspiration to increase the company's activities in Egypt during the coming period in priority sectors, including promoting the localization of the pharmaceutical industry, research and development, and expanding the use of artificial intelligence technology in the medical field.