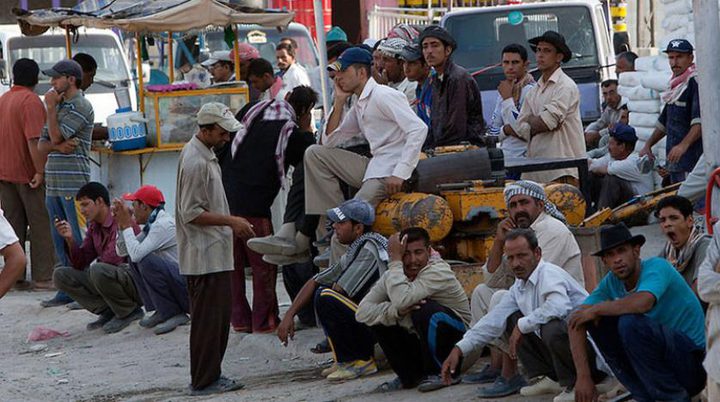 Egypt's unemployment rate has risen to 9.2 percent as a result of the economic repercussions of the coronavirus pandemic said Minister of Planning and Economic Development Hala al-Saeed on Saturday, citing preliminary data from a labor force survey conducted from March until the end of April.
This came during Saeed's announcement of details regarding the most important indicators for the Egyptian economy's third quarter (January – March) and the first nine months of fiscal year 2019/2020.
The minister added that the economic growth rate within the third quarter of the 2019/2020 fiscal year was at five percent owing to the global coronavirus crisis, which has slowed many sectoral activities in areas such as tourism, industry, and the wholesale and retail sectors.
Prior to the outbreak, Saeed said that a growth rate of 5.8 percent had been expected by the end of the current fiscal year, but now forecasts predict the growth rate will reach four percent.
The expected loss to the GDP during the 2019/2020 fiscal year amounts to LE105 billion, or two percent of the 2018/2019 GDP, she added.
The industry sector is one of the most prominent sectors contributing to the GDP in the third quarter of the current fiscal year at 12.2 percent, Saeed said, which is followed by the wholesale and retail trade sector with 11.7 percent.
Next is the real estate sector with 10.3 percent, agriculture, forestry and fishing with 10.2 percent, the construction and building sector with 6.4 percent, oil with 5.9 percent, the transportation and storage sectors at four percent, the tourism sector with 2.7 percent, and the telecommunications sector with 2.7 percent.
Tourism's share fell owing to contraction experienced by the tourism and industry sectors during the last month of the third quarter, she explained.
Production from industrial sectors, wholesale and retail trade, real estate activities, construction and building, and agriculture altogether represented about 50 percent of the GDP.
As for worker numbers, Saeed explained that workers in agriculture, wholesale and retail trade and manufacturing sectors account for about 50 percent of the Egyptian labor market's total workers.