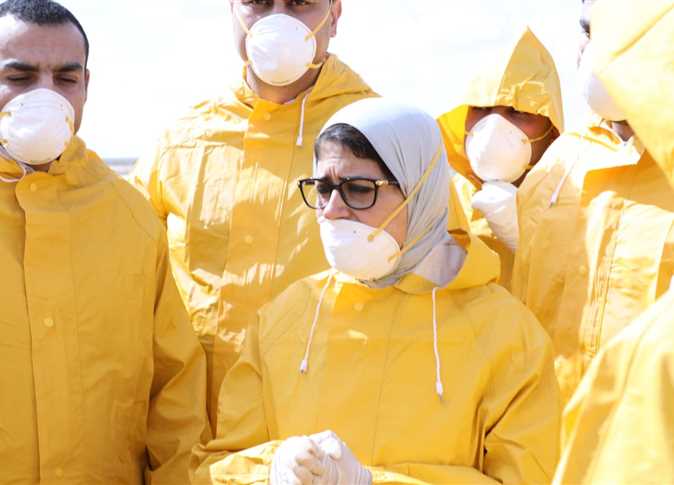 Minister of Health Hala Zayed said on Monday that 85 percent of coronavirus cases in Egypt suffer from minor symptoms, equivalent to about 1,123 cases.
She added in a statement on the epidemiological situation in Egypt and the state of coronavirus patients in hospital are that seven percent of those infected by the coronavirus suffer moderate symptoms – an equivalent of about 92 cases.
Zayed also said that three percent of infected individuals suffer from severe symptoms, equivalent to about 39 patients. Critical cases, however, represent just two percent of all cases, equivalent to about 26 cases.
Thirty percent of coronavirus deaths in Egypt — roughly 25 individuals — have occurred prior to patients arriving at hospital, according to Zayed.
Egypt on Monday confirmed seven additional deaths and 149 new coronavirus cases, bringing the country's number of confirmed total cases so far to 1,322.
Eighty-five people have died from the virus in Egypt.