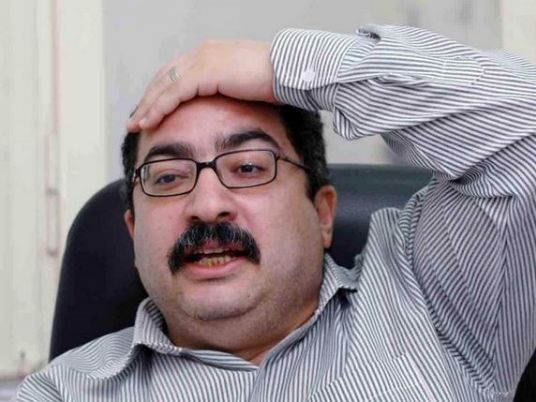 The Cairo prosecutor's office summoned prominent journalist and TV host Ibrahim Eissa for investigations into claims that he insulted the Parliament and its members.
Eissa is expected to appear before the prosecution on Sunday, sources with the prosecution office told Al-Masry Al-Youm on Saturday.
The source added that the general prosecution office informed Eissa that he would be investigated in a telephone call, rather than through an official warrant as usual.
Eissa, who is also the editor-in-chief of Al-Maqal, suggested that the Parliament is a merely a cartoon, which deserves an Oscar. The front page of the paper on February 28 read: "The Oscar goes to… best cartoon movie: the Parliament." — a headline the parliamentarians considered an insult.
In that issue, Eissa made satirical Oscar nominations for government official and agencies.
"And that included best movie: the pound flotation; best actor: Sherif Ismail, for his role as prime minister; best director: Egypt's National Security Agency, for directing the parliament and satellite channels; and best supporting actress, Hoda Abdel Nasser, for her role in Tiran and Sanafir movie."
Eissa has maintained a critical approach against the current regime in his show "With Ibrahim Essa" presented on Al-Kahera Wal Nas channel.
Since December, Eissa has not appeared on air as usual. Rumors were circulating that Eissa's talk show was canceled after he voiced harsh criticism against the Parliament. He had accused the Parliament of planning to adjust the constitutional article that limits the presidential term limit.
In response, the Parliament filed a complaint with the the General Authority for Investment, requesting legal action against both Al-Kahera Wal Nas and Eissa.