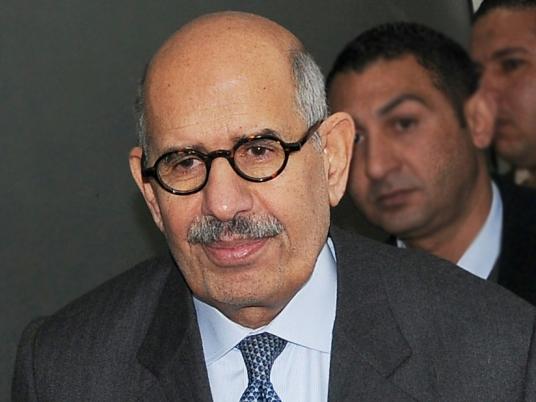 A judicial committee on Sunday approved the establishment of the Constitution Party, which was founded by Nobel laureate Mohamed ElBaradei and other liberal figures.
The Political Parties Affairs Committee, which is responsible for authorizing new political parties, said that the party will be able to engage in political activities, effective Monday .
The decree is to be published in the Egyptian Gazette, a bulletin in which new government laws are published, as well as state-run newspapers Al-Akhbar and Al-Gomhurriya, within 10 days.
ElBaradei, Ahmed al-Balassy, Ahmed Darrag and Sayed al-Saadi, prominent co-founders of the party, had submitted the application.
ElBaradei, former head of the International Atomic Energy Agency, had announced at El Sawy Culture Wheel in April that the party is "open to all Egyptians regardless of their religion or color."
Hesham Akram, a member of the centrist Adl Party's coordinating committee, told Al-Masry Al-Youm in May that the Adl, Egyptian Social Democratic, and Free Egyptians parties had agreed to create a single front ahead of the formation of the Constitution Party, in preparation for merging with that party as soon as it was established.
Edited translation from Al-Masry Al-Youm