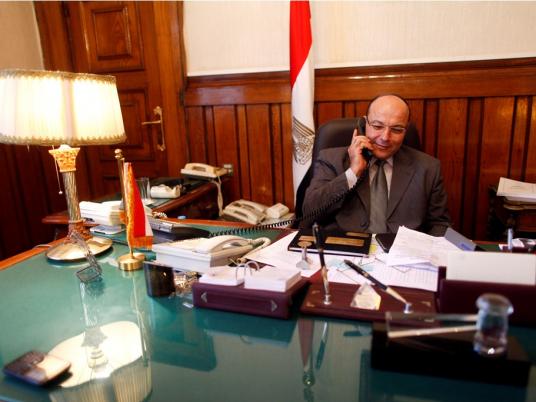 Prosecutor General Talaat Abdallah agreed to assign a judge to investigate allegations of treason levied against Constitution Party leader Mohamed ElBaradei and former presidential candidates Amr Moussa and Hamdeen Sabbahi.
Al-Sayed Hamed, a member of the executive bureau of the Lawyers Syndicate's Freedoms Committee, filed the charges along with his colleague, Nasser al-Asqalany.
ElBaradei, Moussa and Sabbahi lead the National Salvation Front, a coalition of 15 liberal parties opposed to the recently instated Constitution. They claim the constitutional referendum was rigged.
Prior to the referendum, the front led demonstrations against the Constitution in front of the presidential palace. At least ten died in the course of clashes with supporters of President Mohamed Morsy.
Hamed is also bringing charges of treason against former presidential candidate Ahmed Shafiq, Dubai police chief Dahi Khalfan, Judges Club head Ahmed al-Zend and Supreme Constitutional Court Vice President Tahani al-Gebali.
Edited translation from Al-Masry Al-Youm