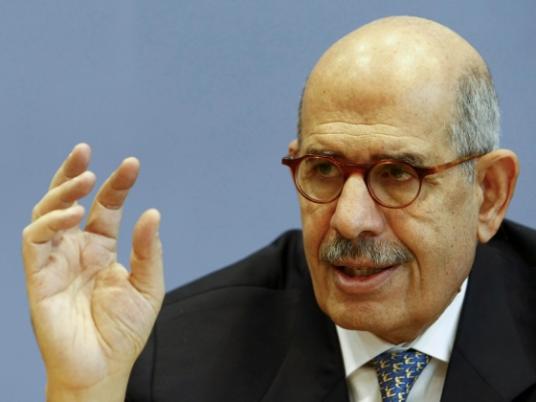 Dostour Party head Mohamed ElBaradei criticized news that Iranian tourists will be prevented from visiting historic mosques in Cairo.
On Twitter, ElBaradei wrote, "How come we, Sunnis and Shias, perform pilgrimage together yet we talk about preventing Iranians from visiting some of the houses of God?"
"Egypt will not get back on its feet in the absence of sensibility and inability to accept the other," he added.
Minister of Tourism Hesham Zaazou said in previous statements to the press that fears of the spread of Shia Islam in Egypt are exaggerated, and added that the agreement between Egypt and Iran involved running flights to Luxor, Aswan and other historical cities because Iranians have an interest in the ancient Egyptian civilization, while visits to religious sites in Cairo are not part of the agreement.
Yasser Borhamy, vice president of the Salafi Dawah, had previously warned of a "Shia tide" in Egypt and called for a ban on any contact with Shias, even through tourism.
In previous statements to Al-Shorouk's online portal, Borhamy called for amending or altogether abrogating agreements allowing the entry of Iranian tourists to Egypt and for looking for alternatives to revitalize tourism, citing the examples of Turkey and Malaysia, which he said are implementing "halal" forms of Islamic tourism.
However, both Turkey and Malaysia also allow entry to Iranian tourists.