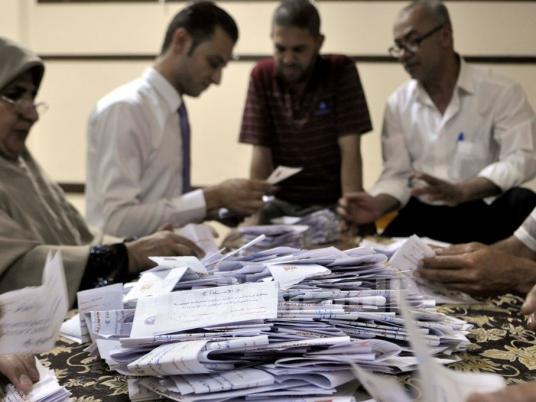 The Supreme Commission for Elections says Tuesday it is prepared for the constitutional referendum slated for Saturday.
"The commission has a sufficient number of judges to supervise the referendum," said Judge Zaghloul al-Balshy, secretary general of the Supreme Commission for Elections, adding that the referendum will be carried out on time.
Balshy told Al-Masry Al-Youm, "The commission is done with [distributing] 13,100 sub-committees, in addition to 351 general committees and 331 electoral colleges."
"Each judge will supervise a sub-committee that includes a maximum of three ballot boxes," he added.
"The Supreme Elections Commission will distribute judges to committees Wednesday evening," Balshy said.
With regard to press and monitoring during the referendum proceedings, Balshy said that, "the Egyptian media does not need permits to cover the electoral process." He clarified that "only foreign media will need to get permits, as well as domestic and foreign NGOs."
The commission has already started receiving requests for permits, Balshy said.
The ballots will be secured in a way that does not allow for forgery, Balshy assured.
Information about voting will, according to the commission, be available on its website on Wednesday morning. A source said that voters' lists have been revised and ineligible voters excluded.
Edited translation from Al-Masry Al-Youm