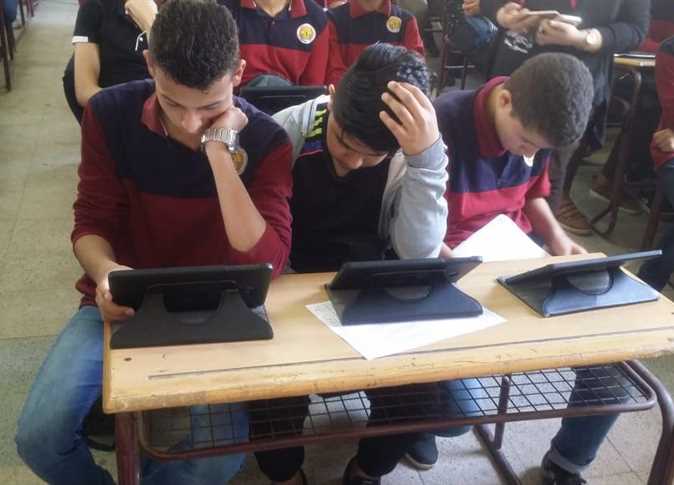 On Sunday morning first secondary grade exams began electronically for about 600,000 students, and was plagued by a host of technical issues.

About 10,772 students in Damietta had problems with the exam on their tablets just minutes after the exam started.
The examinees resorted to a hardcopy starting 9:30 am, after the electronic exam system failed.

At 11 am the electronic systems were operational, however the Education Ministry decided to continue the examination on paper to avoid confusion.
The situation was the same in Alexandria, as students used a hardcopy for the exam after a failure in the electronic system that continued until 9:15 am.
In North Sinai schools, exams were conducted for 2,617 students in 29 schools affiliated to six educational departments.
The exam was carried out using paper in 26 schools, while students at three Arish schools underwent the exam electronically.
At south Marsa Alam, students conducted the examinations using paper following a power outage.
Nora Fadel, Director General of the Education Department in the Red Sea, said that all first secondary grade students at the Red Sea schools performed exams electronically, except for Abou Ghosoon School in Marsa Alam, which had only eight students.
The failure of electronic system in Beheira caused the Beheira Directorate of Education to revert to paper for the Arabic language exam, delaying exams and forcing students to leave schools to buy pens and other tools.
Edited translation from Al-Masry Al-Youm